MORPC to Honor 50th Year of Ohio's Scenic Rivers at Riverfest
Riverfest has proved to be one of MORPC's most popular events. This year, the event will highlight the importance of the Ohio Scenic Rivers Act in protecting our waterways.
Riverfest has given thousands of people the chance to kayak and canoe on area rivers over the years. Last year alone, more than 500 people with different backgrounds and experience levels participated in the two-day event.
Along with helping people feel more comfortable doing water-related activities, it has provided an opportunity to educate local residents on the importance of our region's waterways and how to help protect and conserve these precious resources.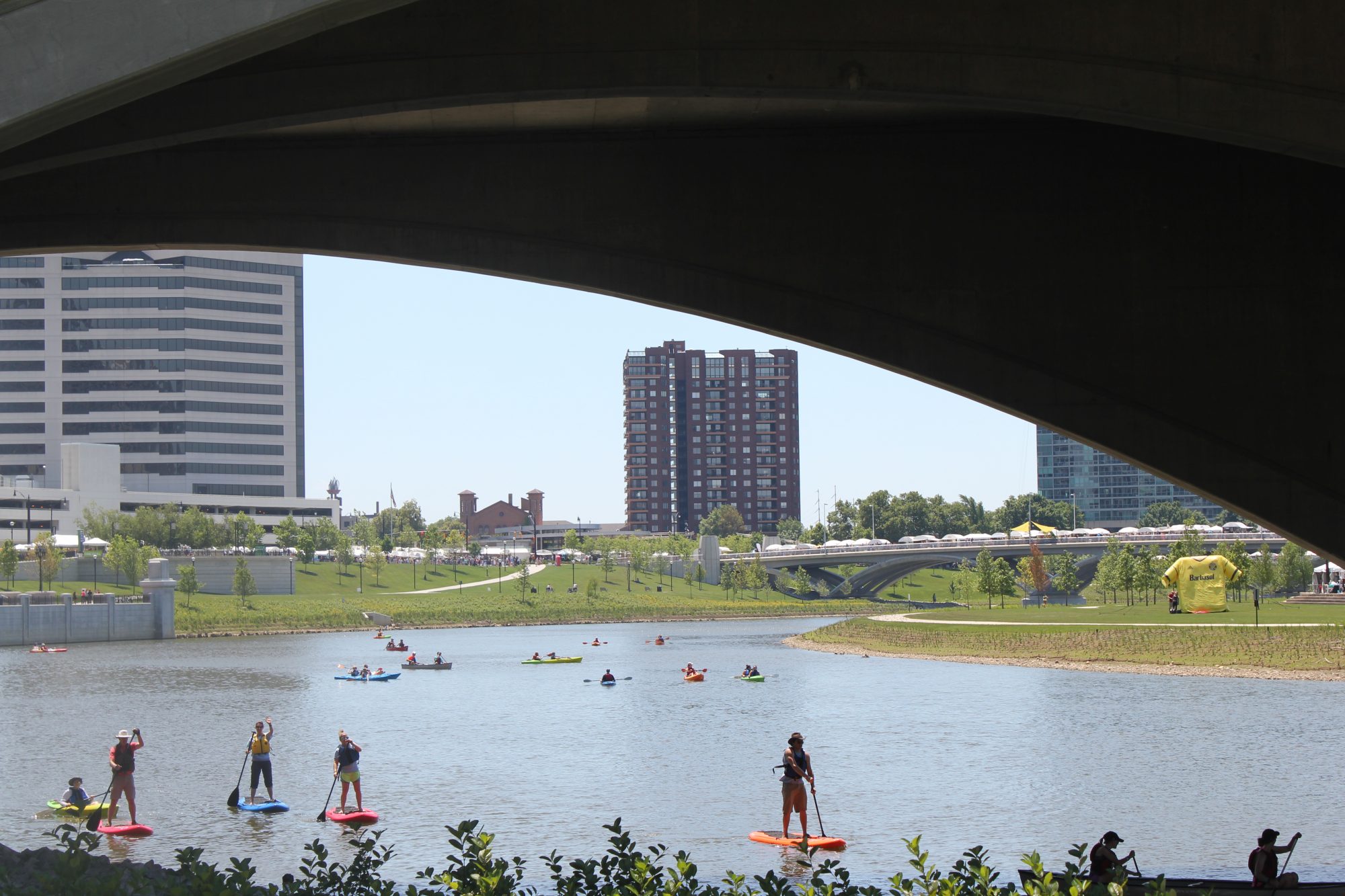 Now, with Ohio's Scenic Rivers Act reaching its 50th anniversary, the 2018 version of Riverfest will be an even greater celebration of our waterways.
In 1968, the State of Ohio pioneered the river conservation movement when it passed the Scenic Rivers Act. The act helps to protect Ohio's high quality streams for future generations – those waterways that have retained their natural characteristics, without the negative impacts of human activities.
Wooded banks that protect the river's health, water quality, and rich aquatic life are all criteria that factor into the designation of a scenic river. In Central Ohio alone, Big & Little Darby Creek and the Olentangy have Ohio scenic river designations. With the beautiful vistas and plethora of recreational activities offered by these rivers, it is of no surprise that local communities and residents have continued to offer their support for the conservation of them.
At MORPC, water resources planning is one of the top focus areas. Many of this year's priorities will celebrate Ohio's scenic rivers through outreach, analysis, and advocacy.
MORPC's Water Resources Working Group, which seeks to improve and protect water quality and conserve water resources in the region, will be identifying the programming and educational efforts related to scenic rivers at this year's Riverfest. MORPC will also be launching the Blueways interactive web map of safe and legal access points for paddling along the region's rivers and streams.
The Ohio Department of Natural Resources is a strong partner in both the Blueways project and Riverfest, working with MORPC to celebrate the success of the Ohio Scenic Rivers Program.
Watch for more information on Riverfest as it becomes available. The event will take place in conjunction with the Columbus Arts Festival on June 9-10 at the Scioto Mile – only a mile from the confluence of the Olentangy and Scioto rivers.
To learn more about the 50th anniversary of the Ohio Scenic Rivers Program, click here.