New Residential Services Director Keeps MORPC in the Community
The Mid-Ohio Regional Planning Commission (MORPC) recently welcomed Robert Williams as its new director of residential services.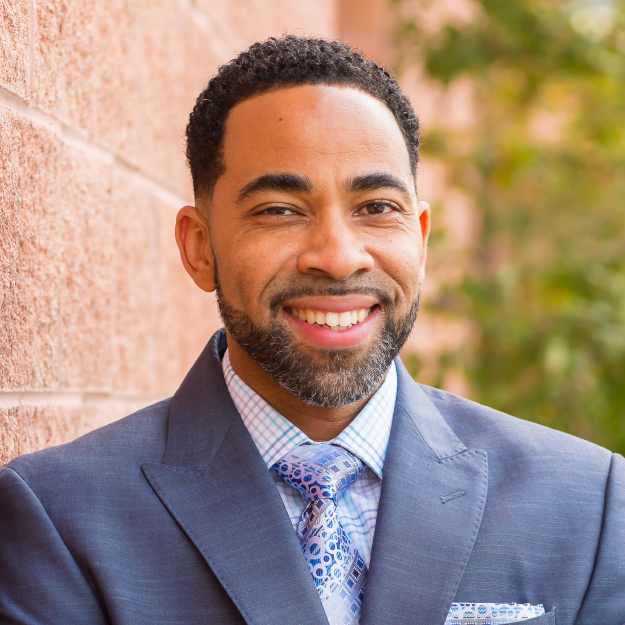 As someone who has previous experience with neighborhood programs in Central Ohio, Williams is an excellent fit to provide support and leadership for MORPC's home energy efficiency and repair services. These services help keep income-eligible residents safer and more comfortable in their homes – also allowing them to lower their energy bills.
"Robert has deep experience in leading innovative programs to improve neighborhoods and housing, an enthusiasm for community service, and familiarity with how to develop and empower a high-performing team. He's going to be a great fit with our Residential Services team."
MORPC Executive Director William Murdock
Robert has already hit the ground running, and we asked him for some of his thoughts:
Q: What made you want to serve as residential services director at MORPC?
A: A big piece of my professional experience is in community and affordable housing development. Community and affordable housing is something that I am passionate about, and it was important to me that any organization I worked for felt the same way.  MORPC's commitment to providing much-needed, as well as innovative, residential services to the community was the primary reason I was excited about the residential services director position at MORPC. 
Q: What makes these services so important?
A: These services are extremely important because they provide services to at-risk community members who may not be able to secure help anywhere else.  Programs like our Home Weatherization Assistance Program and our Home Repair Program help keep residents in their homes as well as lower their utility expenses.
Q: Do you foresee any changes to these services in the future?
A: MORPC is a forward-thinking and flexible organization. I believe that MORPC will always review and evaluate if change is needed or necessary if it allows us to better serve residents. 
Q: What advice do you have for people who work on community-oriented services similar to those offered by MORPC?
A: I would like to think that if you work in community-oriented services, you work for a particular organization because you believe in their mission.  My advice would be to make sure that the work that you do is always true to the mission. If the mission and the work validate one another, you and the organization will always be in a position to be successful. 
Williams is the co-chair of the Resident Resources Network board of directors and is also on the board of directors for the Hilltop Shalom Zone. He has a bachelor's degree in English from The Ohio State University and a master's degree in marketing and communications from Franklin University.
Those interested in MORPC's home weatherization and home repair services can apply by calling 614.621.1171.