Nominations Being Accepted for 2019 State of the Region Awards
As the Mid-Ohio Regional Planning Commission (MORPC) prepares for its 2019 State of the Region event, it is time to nominate the individuals and groups that are most worthy of recognition for their contributions to Central Ohio.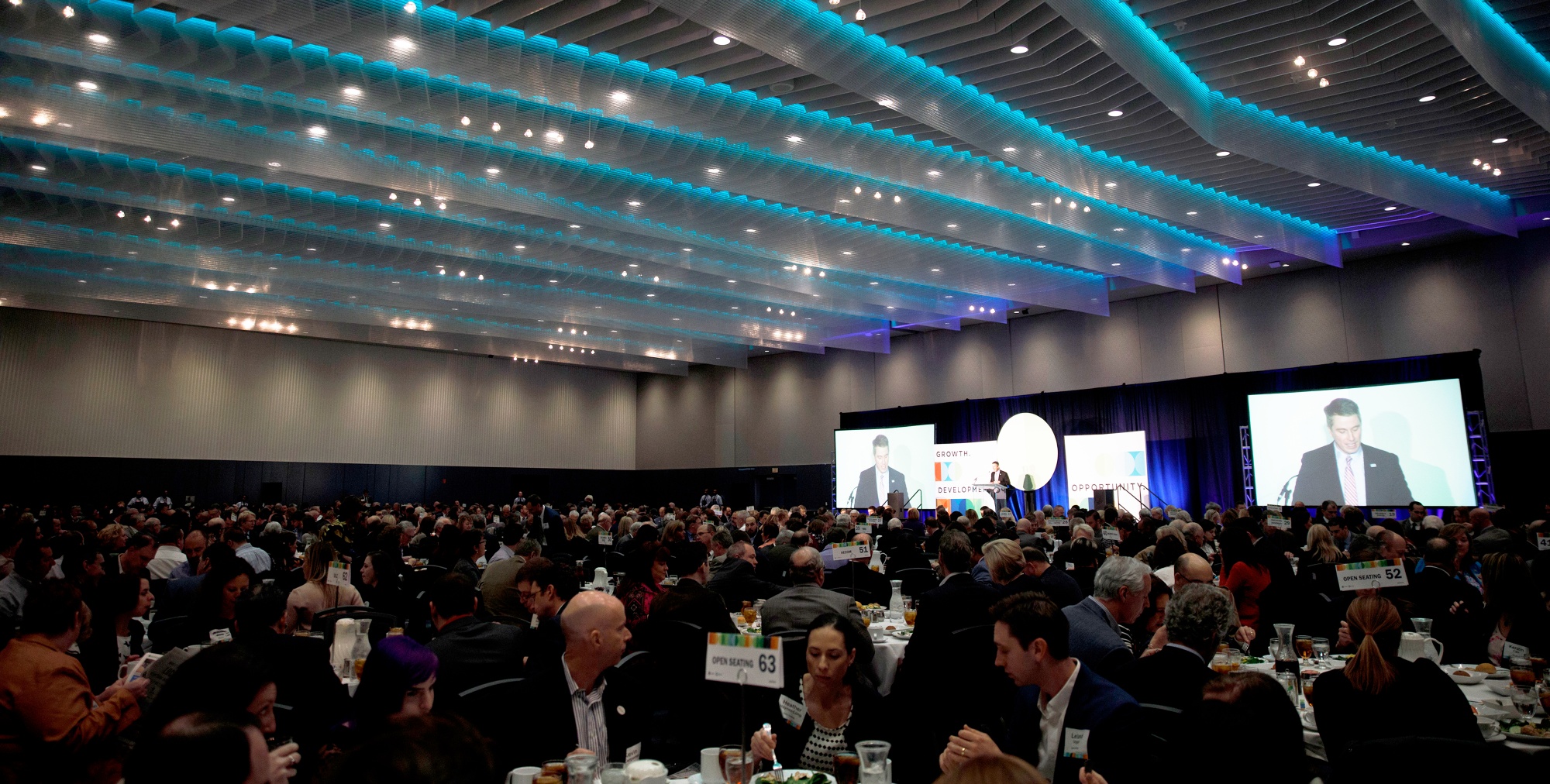 State of the Region is one of Central Ohio's most significant events of the year, where MORPC highlights community accomplishments and showcases upcoming plans for leading our region into the future.
The nomination period for State of the Region awards is currently open. To submit a nomination, please send the name of the award, the person or group being nominated, and why to info@morpc.org. MORPC staff will follow up with you for any additional information that might be needed.
There are three awards presented at State of the Region:
The William H. Anderson Award recognizes a current or past board member who exemplifies outstanding leadership, a vision for the community and the region, and commitment to MORPC. William H. Anderson, a longtime MORPC board member, was the epitome of a civic volunteer who is remembered for his zeal with which he championed MORPC'S mission and goals. Nominations for this award can only be received from current or past board members.
First introduced in 1997, the Regional Leadership Award recognizes individuals in a 15-county region (Franklin, Delaware, Fairfield, Fayette, Hocking, Knox, Licking, Logan, Madison, Marion, Morrow, Perry, Pickaway, Ross and Union counties) who make extraordinary efforts to ensure the future viability of the region's communities. The Regional Leadership Award is derived from MORPC's continuing dedication to addressing issues that transcend community boundaries and to stimulating visionary thinking.
The William C. Habig Collaborative Achievement Award was created in 2006 in honor of William C. Habig, who served MORPC for 39 years, 34 years as executive director. The William C. Habig Collaborative Achievement award is annually presented to an individual and/or organizations who have achieved an effective effort or innovative collaborative in central Ohio. The honoree(s) will have demonstrated success in developing a specific initiative or entity that supports broad inclusion, diverse thoughts in the process and delivers tangible results addressing key challenges facing the region.
The 2019 State of the Region will be held from 11 a.m. to 1 p.m. on Thursday, April 18, 2019 at the Greater Columbus Convention Center. More information on the event and awards can be found by clicking here.