Summit on Sustainability to Focus on Resilient Communities
The Mid-Ohio Regional Planning Commission's (MORPC's) Summit on Sustainability is set to return October 11, and registration has opened for those who wish to take advantage of early-bird pricing.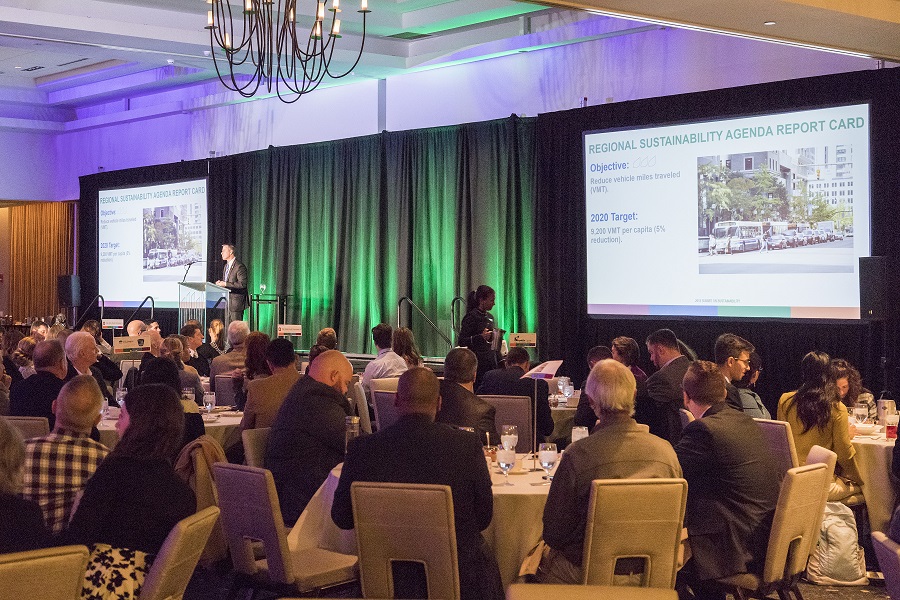 The Summit on Sustainability is MORPC's annual environmental conference, bringing together more than 500 community leaders to explore and share sustainable ideas and solutions, and to celebrate individual and collaborative sustainability efforts with the Regional Sustainability Awards.
"As we are thinking about the growth of our region and how to grow sustainably, we are excited to announce that this year's summit theme focuses on 'shaping resilient communities.' As with every summit, we will cover a wide variety of topics related to the theme, everything – from air and water quality to energy, mobility, development, and the current political environment."
MORPC Director of Planning & Sustainability Kerstin Carr
The summit will allow for a closer look at best practices across Central Ohio and bring in top-notch speakers to share stories and ideas related to sustainability. It will take place from 8 a.m. to 4p.m. on October 11, 2019 at the Hilton Downtown Columbus. Register before the early bird deadline ends September 30th.
If your organization is interested in being a sponsor for the Summit on Sustainability, please contact Amanda McEldowney at 614.233.4112. More information on the summit is available at morpc.org/summit.