Interface: Vehicles - OSU CABS Buses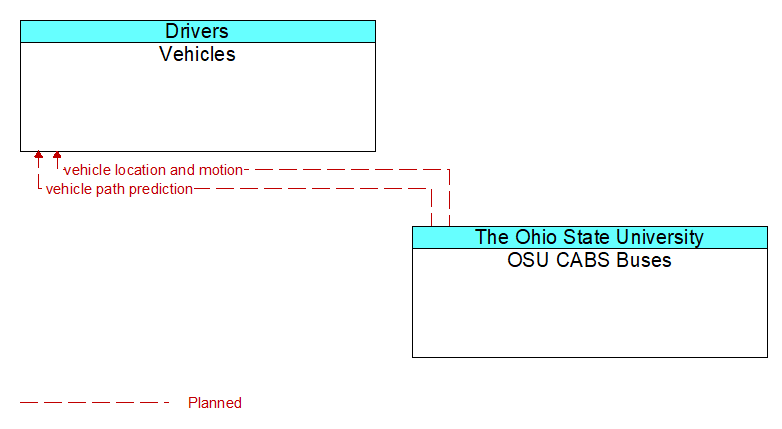 Architecture Flow Definitions
vehicle location and motion (Planned ) Applicable ITS Standards
Data describing the vehicle's position, heading, speed, acceleration, transmission, steering wheel angle, braking status, size information, and trajectory.
vehicle path prediction (Planned ) Applicable ITS Standards
The predicted future vehicle path of travel. This flow includes an indication of the future positions of the transmitting vehicle that can be used by receiving vehicles to support coordinated driving maneuvers and enhance in–lane and out–of–lane threat classification.