MORPC Helps to Keep Students Connected
As local students start their school work for the year, MORPC and its partners are working to ensure that the lack of an internet connection won't keep students from learning.
Many K-12 students lack computers and internet service, marking a critical need that must be addressed as many local schools begin the year with remote learning or hybrid models.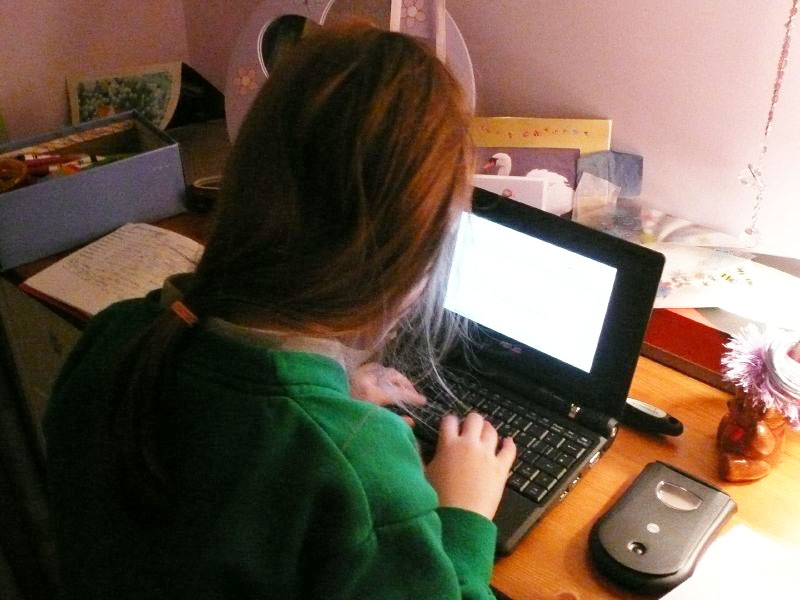 MORPC began working with the Educational Service Center of Central Ohio (ESCCO) and PCs for People, a national nonprofit focused on digital inclusion, to outline a strategy to address student broadband access on a community-wide scale.
The City of Columbus and Franklin County have combined to commit $2 million to the collaborative through CARES Act funding. And JPMorgan Chase was among the first private funders to step forward, with additional funders expected.
This Central Ohio Broadband Access Pilot Program is a public-private program that will address immediate digital device and access needs of low-income K-12 students in Central Ohio for the 2020-2021 school year by delivering 10,000 refurbished PCs and 10,000 hotspot devices with 12 months of unlimited broadband access.
"The current health crisis makes clear the urgency for the whole community to gain broadband access for work, school and to stay connected with one another. This program is a way to address the real needs, right now, in partnership with school districts across Central Ohio, while long-term work continues to help communities plan for digital infrastructure and inclusion in the future. This will make better connectivity a reality for more students and help the region better advance economic opportunity and equity."
William Murdock, Executive Director of MORPC
MORPC, ESCCO, and PCs for People are working together to launch and manage the program – working directly with internet service providers to procure hotspot devices and internet service at discounted monthly rates that will meet the needs of local school districts and the families within them.
PCs for People is also offering a package that includes a computer, monitor, accessories, and basic software package for $80. Funding through the pilot program will subsidize 75% of the cost ($60) of the computers for income-qualified households, with the recipient paying the remaining $20.
Even before the COVID-19 pandemic, Franklin County struggled with disparities in access to digital technology. In 2018, according to the National Digital Inclusion Alliance, of the 366,034 households in the City of Columbus:
97,112 households (26.53%) did not have access to fiber-optic broadband (e.g., cable)
46,500 households (12.7%) had no access to broadband of any type (e.g., cellular data, "hotspot" device)
"Lack of a reliable and affordable internet connection and device to access the internet makes remote learning impossible and causes more students to fall behind because they cannot participate in virtual learning. Our partnership seeks to address the inequities that exist from community to community."
Aaron Schill, Director of Data & Mapping at MORPC
Meanwhile, the Columbus Foundation has set up a new $500,000 fund to address the gaps in broadband access across the city, focusing on lower-income neighborhoods and families that lack access to the internet, devices or both.
Additionally, the State of Ohio's InnovateOhio office announced a grant program that will provide up to $250,000 directly to school districts, with no match required, for hotspots, in-home internet, and internet-enabled devices to students. This funding will also be facilitated through the federal CARES Act totals $50 million. MORPC and ESCCO are working with districts to leverage these state funds along with the pilot program.
Learn more about the Central Ohio Broadband Access Pilot Program at www.morpc.org/broadband.