MORPC Residential Services Return from COVID-19 Hiatus
Following a three-month period in which the Mid-Ohio Regional Planning Commission's weatherization and home repair services were on pause, the agency's team members are back to serving residents in their homes – but with safety precautions in place.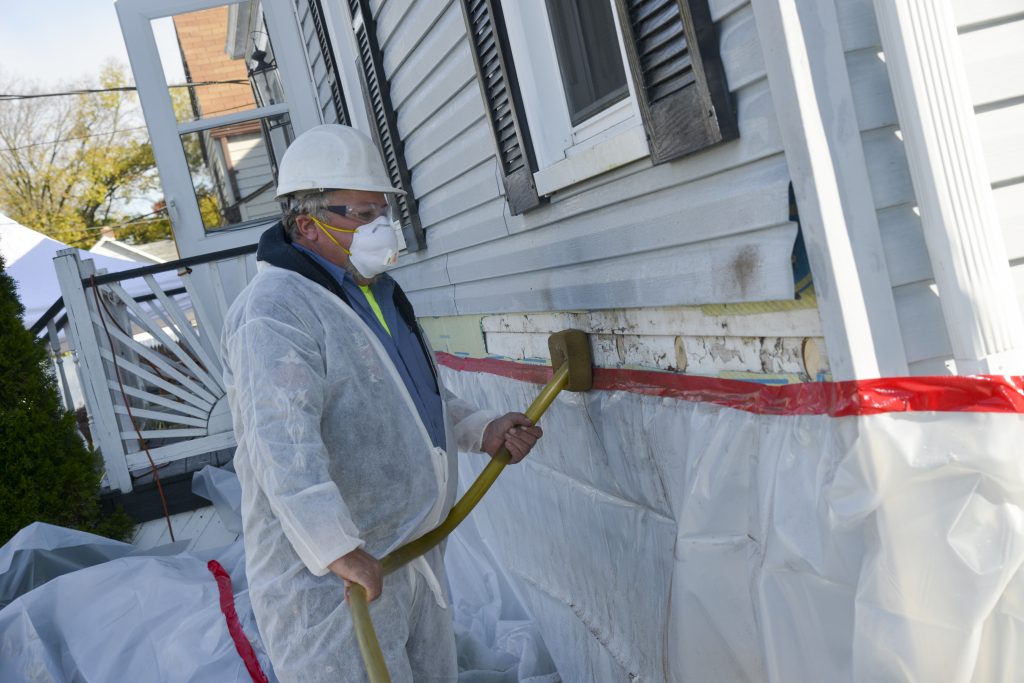 MORPC has serviced more than 20,000 Franklin County households through its residential service programs during the past 30 years. The services help low- and moderate-income homeowners to maintain and improve their homes. But the COVID-19 pandemic and Ohio's stay-at-home order meant staff members could not safely enter homes.
MORPC adjusted to the pandemic by giving its residential services staff members temporary work assignments throughout the agency.
"Although we continued to process applications, our day-in and day-out work looked much different. Now, we're excited to get back to what we regularly do."
MORPC Residential Services Director Robert Williams
MORPC has already started to contact applicants to coordinate scheduling, as well as begun work on some homes.
In an effort to maintain the health and safety of MORPC employees and clients, the following procedural changes have been implemented:
Shorter inspection times
Physical distancing
Touchless signatures
Inspectors and energy auditors arriving in personal protective equipment that could include face shields, masks, protective eyewear and bodysuits
For all client interactions, MORPC is encouraging its inspectors and clients to use face masks. Those who do not have a face mask will be provided with one by MORPC.
"Many residents have been patient with us as they've waited for work to begin on their homes, and we're very appreciative of that. Now we ask for their continued patience as we go about the process of safely performing the work."
MORPC Residential Services Director Robert Williams