Region Better Prepared with Water Quality Plan
As Central Ohio grows in population, the region's Water Quality Management Plan completed by the Mid-Ohio Regional Planning (MORPC) will serve as an important resource to local communities and the state.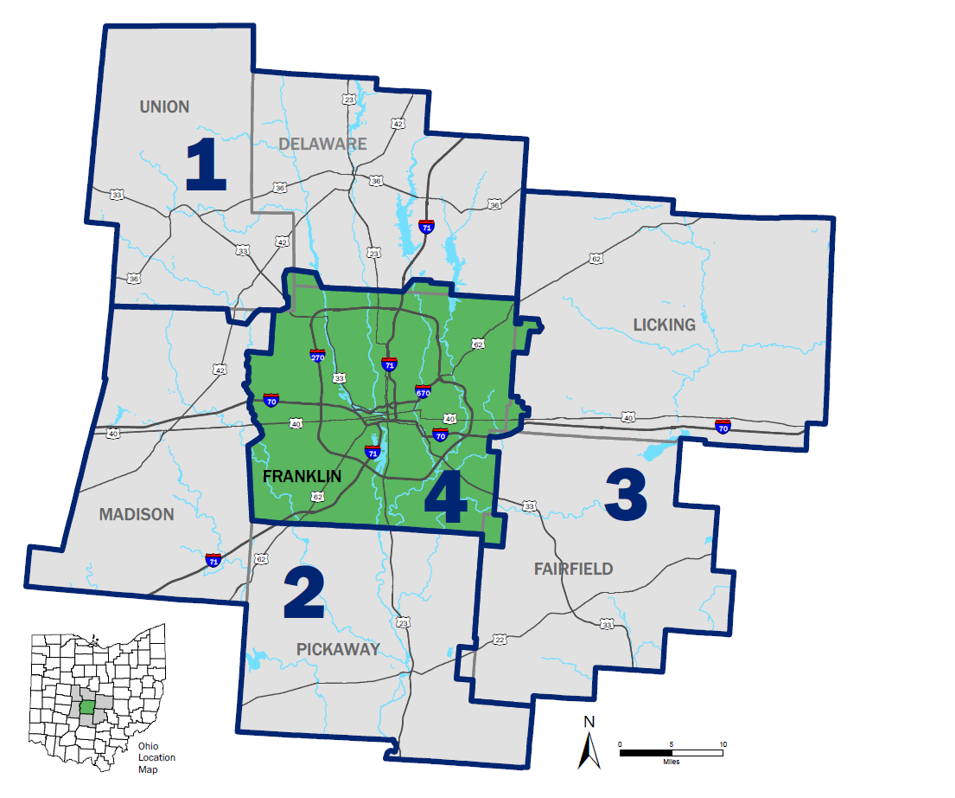 Water quality management plans – often referred to as "208 plans" because they stem from Section 208 of the Clean Water Act of 1972 – describe and promote efficient and comprehensive programs for controlling water pollution in a particular area.
The Ohio EPA prepares and maintains the 208 plan that applies to the majority of Ohio counties. Since last year, MORPC has worked on the state's behalf with communities in Delaware, Fairfield, Franklin, Licking, Madison, Pickaway, and Union counties on Central Ohio's plan.
After being reviewed by the Ohio EPA, Central Ohio's plan will be incorporated into the State of Ohio's 208 plan and certified by Governor Mike DeWine before it is submitted to the U.S. EPA for approval.
"The region is growing, and that makes continued coordination among local governments an essential part of water quality planning. By working with local officials, we are best able to meet the needs of the communities. Regional solutions can also be more cost-effective in solving sewage disposal problems."
MORPC Associate Planner Rachael Beeman
Sewage disposal needs can be met in a variety of ways depending on the situation, but local and state regulations must be followed to protect public health and safety – to ensure sanitary conditions and avoid contamination of surface and ground waters.
The plan accounts for long-range sewer and treatment needs by looking at projections for community growth and development. Comprehensive land use planning is also a tool that helps in assessing the sewage disposal needs of a community or group of communities.
Examples of recommended strategies in the plan include:
Stormwater Management Programs
E.g. Implementation of best management practices and routine maintenance after construction
Conservation Design for Storm Water Management
E.g. Rain gardens, grassed swales, bio-retention basins, etc.
Riparian Zone Protection Program
Natural buffers serve as filters of NPS pollutants (sediments, nutrients, pathogens etc.) and improve biodiversity
The Central Ohio Water Quality Management Plan is currently under review by the Ohio EPA. Those who would like more information can contact MORPC Associate Planner Rachael Beeman at rbeeman@morpc.org or 614.233.4123.