Columbus Outdoor Trails Pass Resources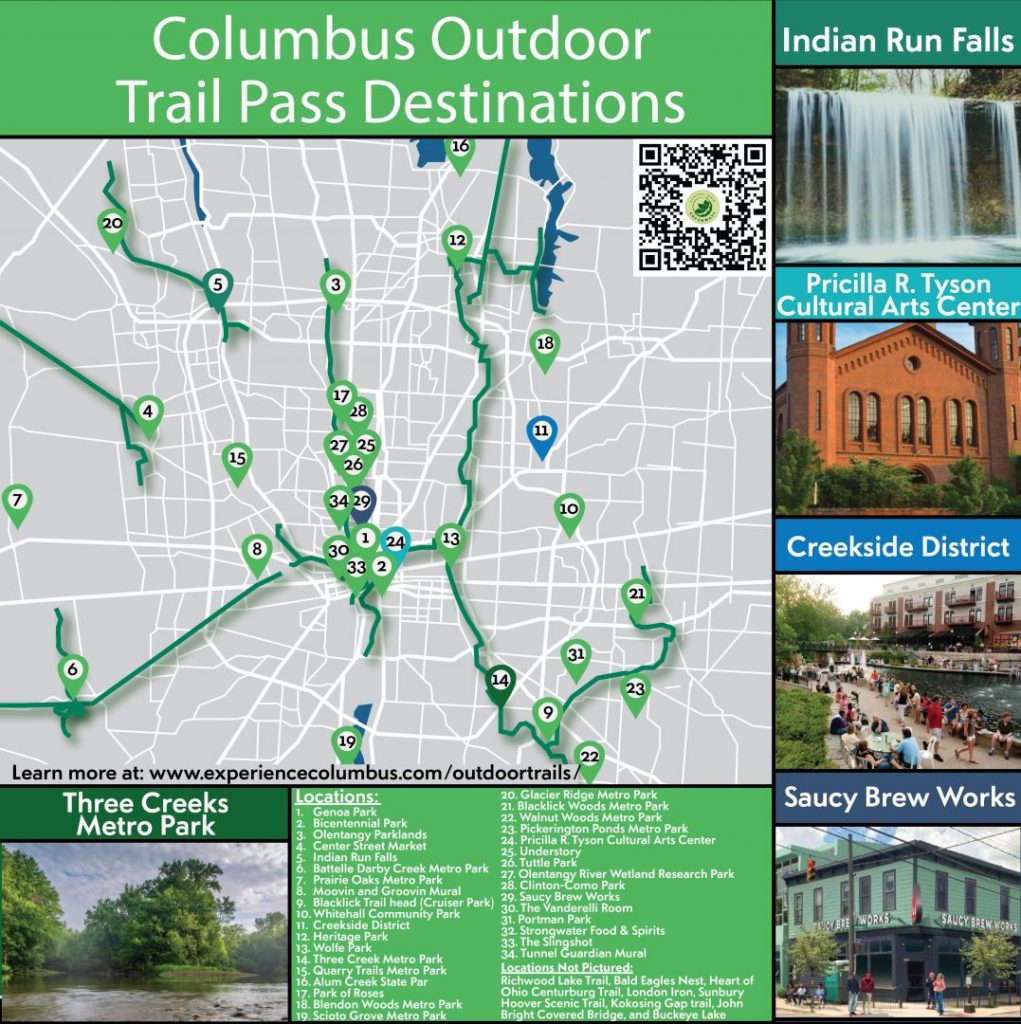 Are you ready to get outside, get active, and get rewarded by visiting our 42 Outdoor Trails Pass destinations? Created by a partnership between Experience Columbus and the Mid-Ohio Regional Planning Commission, the Outdoor Trails Pass is the perfect way to enjoy hiking, biking, jogging, and even paddling with friends or family. Check-in as you go, and you'll be entered into local gift card drawings as a reward for exploring our trails! Click here to learn more about the Columbus Outdoor Trails Pass.
Experience Columbus like never before with the newly relaunched 2023 Outdoor Trails Pass. Our curated itineraries will guide you through captivating destinations on the pass, highlighting the best of nature's beauty, from scenic parks to fantastic breweries. Take the guesswork out of your next adventure and explore the great outdoors with ease. Grab your pass and let's hit the trails!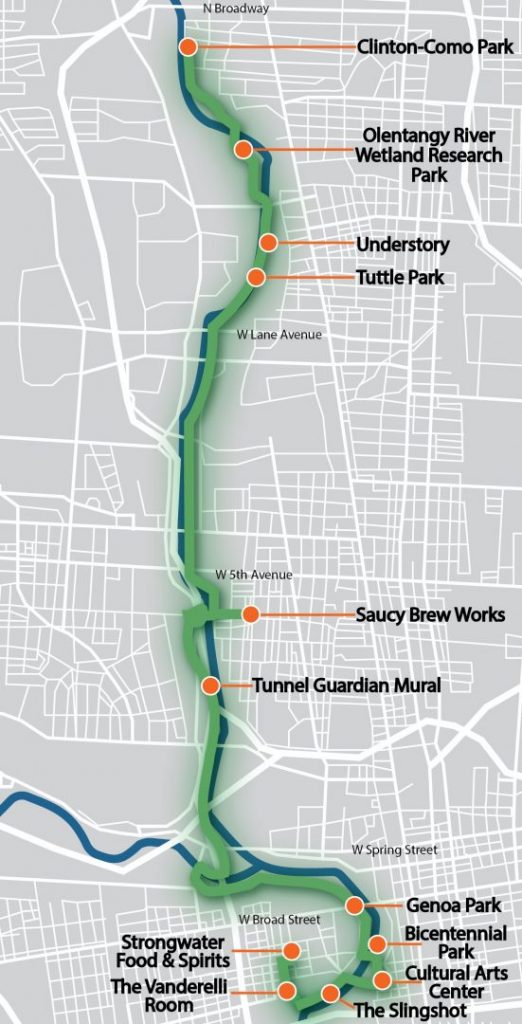 Fresh Air, Fine Art,
Fantastic Brews Itinerary
Embark on a 7.5-mile adventure on the Olentangy and Scioto rivers, with attractions for all! Visit five parks, enjoy delicious cuisine, sip coffee, view outdoor art installations, and end with craft beer. Perfect for nature lovers, foodies, art enthusiasts, and beer connoisseurs alike.
Experience the stunning Eastern Central Ohio landscape with an 18-mile excursion along Blacklick Creek. Discover 1 local and 4 metro parks offering natural wonders, from the verdant forests of Blacklick Woods to the wetlands of Pickerington Ponds, the serene forests of Walnut Woods, and the majestic Three Creeks convergence. All while reconnecting with nature and taking in breathtaking views along the way.