The Regional Policy Roundtable directs the public policy and advocacy work of MORPC. The committee includes representatives from local governments, businesses and non-profits who offer guidance on current issues and create a biennial public policy agenda that serves as a framework of our policy positions.
Through the efforts of the Regional Policy Roundtable, we can better represent the needs and interests of Central Ohio communities to elected and appointed officials at all levels of government. All meetings are open to the public.
More information on MORPC's policy advocacy is available on our Government Affairs page.
View our 2023-2024 Public Policy Agenda.
Mayor David Scheffler, Lancaster – Chair
Councilwoman Lourdes Barroso de Padilla, City of Columbus – Vice Chair
Bob Bitzenhofer, Columbus Metropolitan Housing Authority
Stacy Boumis, Village of Obetz
Ben Collins, Plain Township
Dez Bryant, Columbus Chamber of Commerce
Kristen Easterday, Columbus Regional Airport Authority
Erik Janas, Franklin County
Mayor Kim Maggard, City of Whitehall
Jeff Polesovsky, Columbus Partnership
Homer Rodgers, City of Dublin
Aslyne Rodriguez, Central Ohio Transit Authority
Lauren Rummel, Franklin County
Stephen Sayre, City of Columbus
Mike Schadek, City of Columbus
Councilman Roby Schottke, Grove City
Kyle Strickland, Kirwan Institute for the Study of Race & Ethnicity
Jason Warner, Greater Ohio Policy Center
February 22, 2022
May 17, 2022
August 16, 2022
November 16, 2022
February 23, 2021

April 27, 2021

August 10, 2021

 

October 5, 2021
For more information, contact Joe Garrity at 614.233.4127.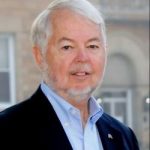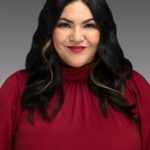 Lourdes Barroso de Padilla
Vice-Chair
Columbus City Councilmember