MORPC, Atlanta Regional Commission partnered on Racial Equity Conversation Series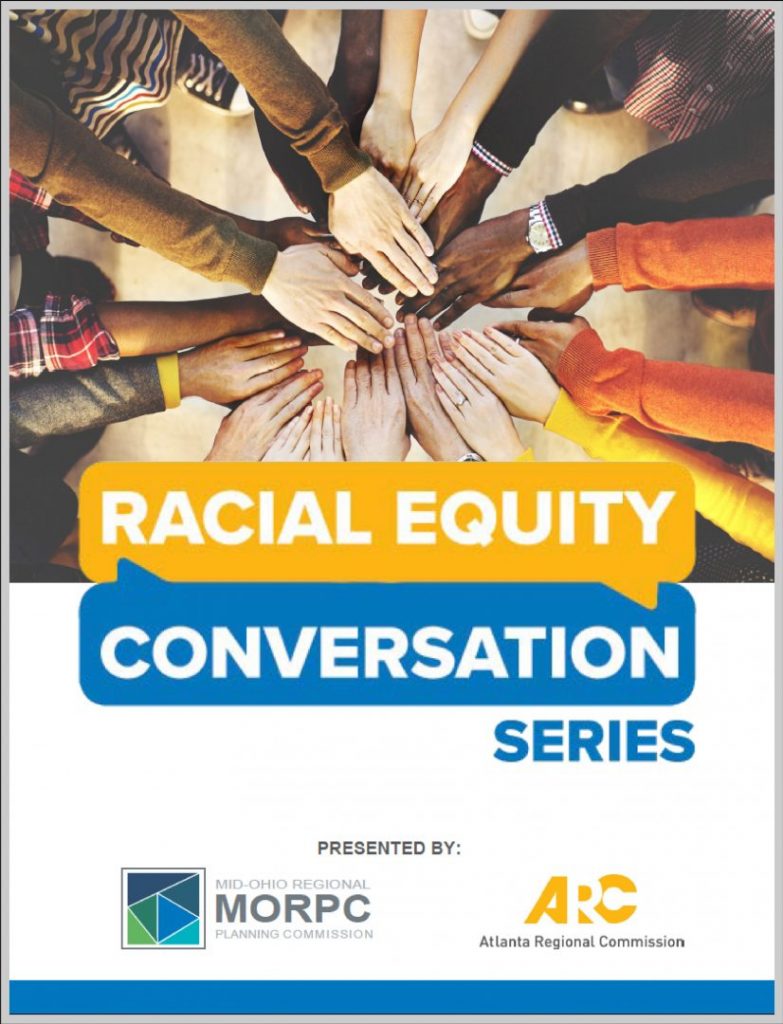 The Mid-Ohio Regional Planning Commission (MORPC) and Atlanta Regional Commission (ARC) were named the recipients of a
2021 Achievement Award by the National Association of Regional Councils for their facilitation of a Racial Equity Conversation Series for staff and board members at regional councils throughout the United States.
The National Association of Regional Councils serves as the national voice for regions by advocating for regional cooperation as the most effective way to address a variety of community planning and development opportunities and issues. The organization is based in Washington, D.C. and presented the award on June 16, 2021, during its annual conference.
MORPC and ARC began the conversation with other regional agencies after recognizing the need to have what many may view as uncomfortable conversations about race. What started as a conversation between two colleagues turned into a six-week conversation series that worked to facilitate racial learning, healing and equity building.
Through their outreach efforts, MORPC and ARC were joined by more than 30 regional councils from across the country to hear concerns, share best practices and create steps to eliminate racism.
Through their engagement with the National Association of Regional Councils, the two organizations have hosted peer exchanges to share staff learning and leadership related to sustainability, diversity, mobility and more. They also partnered on MORPC's annual Summit on Sustainability in 2020 to elevate the environmental conference and reach a growing audience from both regions.
The Racial Equity Conversation Series led to the development of a resource guide for regional agencies, which serve as a starting point in having important conversations with board members and staff to eliminate racial barriers.
To download a copy of the Racial Equity Conversation Series resource guide and to learn about MORPC's commitment to eliminate racism, visit www.morpc.org/eliminateracism.