Staff members from the Mid-Ohio Regional Planning Commission recently led a two-hour, crash-course work session about infrastructure for 65 teachers at the Metro Early College Middle and High School.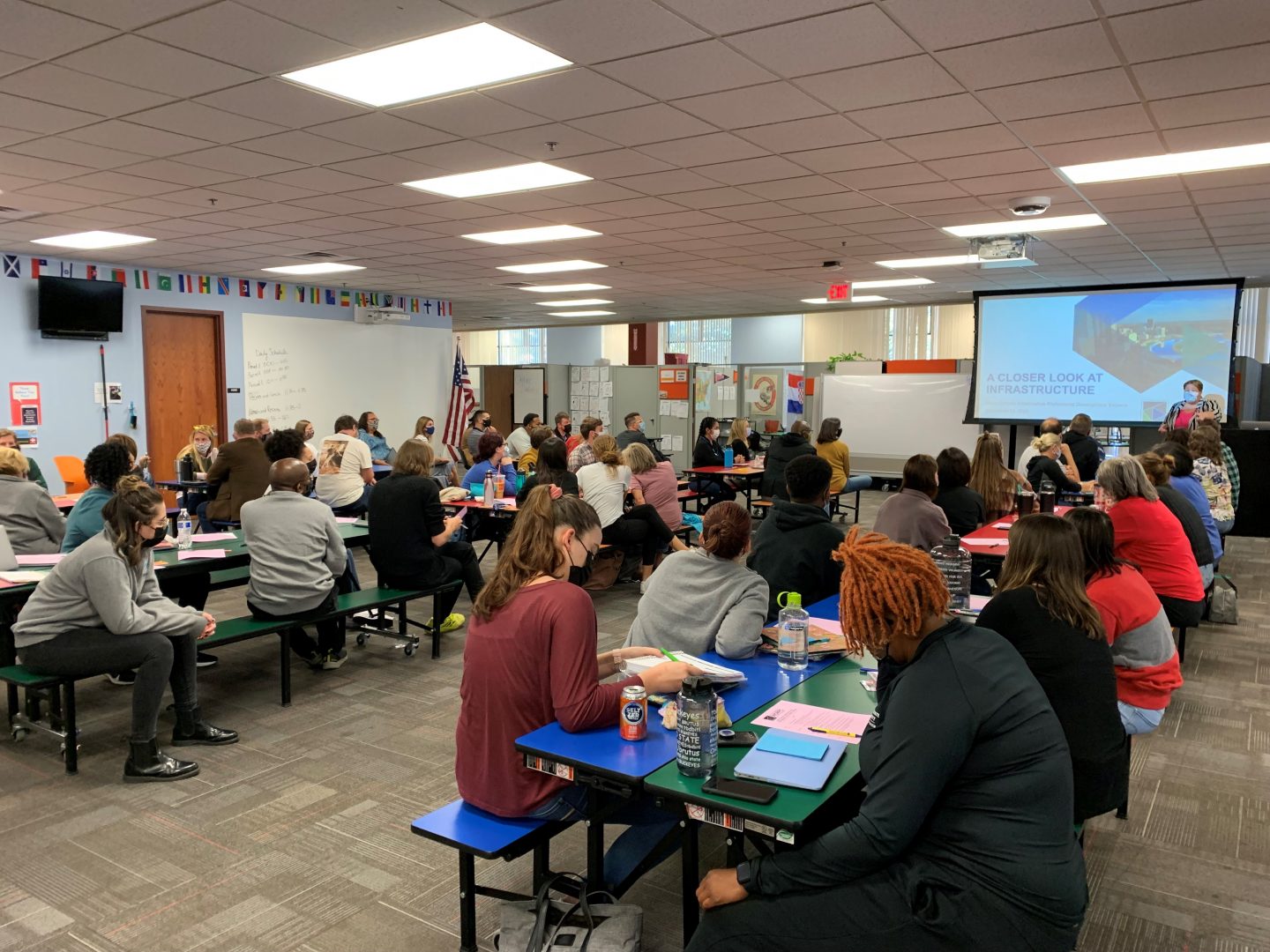 The Metro Schools were born out of the desire of both The Ohio State University and Battelle to create a STEM (science, technology, engineering, mathematics) school with a "big footprint." As a STEM school, the teachers create a design challenge for middle and high school students every year on a topic that is woven into the students' curriculum and, ultimately, presented in students' projects.
With the theme of "infrastructure" this year, the teachers were provided with a basic knowledge and understanding of all that "infrastructure" entails so they can further form their lesson plans and guide the students.
The session topics covered a broad range of subject matter, including a general overview of infrastructure, multi-modal transportation, smart infrastructure, technology and broadband access, land use and development, housing supply and energy, and water resources.
The MORPC team leading the session included Thea Ewing, Rebecca Garrett, Ted Geer, Jennifer Noll, Maria Schaper, Bevan Schneck, and Edwina Teye.
The teachers were provided with all the slides used during the session, as well as a list of MORPC resources and other local resources they can turn to for more information throughout the school year.
MORPC team members also look forward to being invited back to the school to review the students' projects when they are completed.
More information on The Metro Schools is available at themetroschool.org.