The Mid-Ohio Regional Planning Commission has made new updates to the detailed plan guiding its work as a regional leader in data for the upcoming years.
The recently adopted 2021-2022 Regional Data Agenda is a product of MORPC's Regional Data Advisory Committee (RDAC), which evaluates and advises MORPC on matters of regional importance pertaining to data. RDAC members include experts representing the public, private, nonprofit, and academic sectors.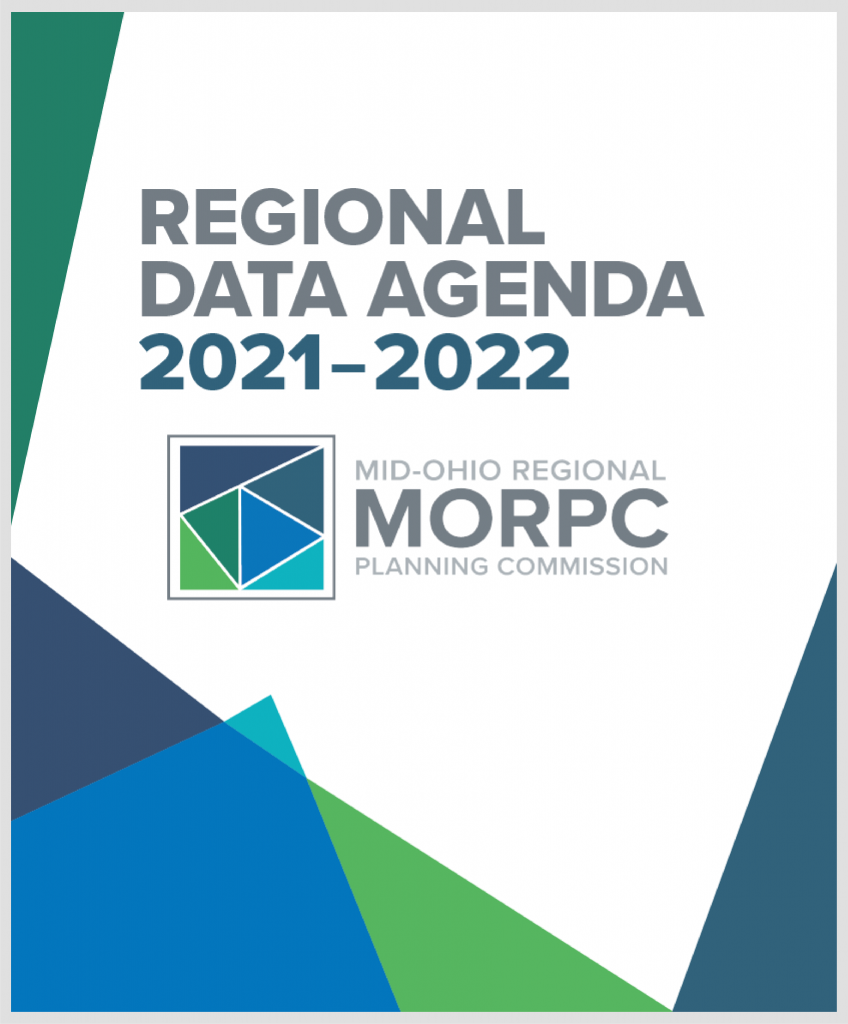 With a mission of advancing data policies and strategic actions to increase access to open data in Central Ohio, RDAC members have spent the first quarter of 2021 working on aspects of the agency's Regional Data Agenda and thinking through priorities for the next two years – with the plan of advancing the region as a leader in the use of data to enhance the work of the public sector.
The data agenda consists of six overarching goals, along with objectives to provide additional focus and action items that can be implemented to achieve them. Along with covering much of the ongoing work of MORPC's Data & Mapping Department, it highlights digital equity and broadband infrastructure in a new goal.
The Regional Data Agenda goals are:
In its role as a convener and facilitator, MORPC will FOSTER COLLABORATION among local governments, partners, and stakeholders to enhance the use of data in Central Ohio.
MORPC will support and provide opportunities for data CAPACITY BUILDING & EDUCATION that increase both the human and technological capabilities of the region.
MORPC will promote good data GOVERNANCE & PRACTICES that protect local governments and their residents, and adapt to the evolving data and technology landscape.
MORPC will continually innovate in its role as a data creator, user, and provider through ongoing DATA PROCUREMENT AND DEVELOPMENT.
MORPC will advance regional DIGITAL EQUITY & BROADBAND INFRASTRUCTURE DEVELOPMENT efforts that work to provide connectivity and technology to all Central Ohio residents.
MORPC will serve as a model for DATA ACCESS, INCLUSIVITY, & EQUITY, ensuring the benefits and opportunities data can create are extended to all Central Ohio residents.
The 2021-2022 Regional Data Agenda can be viewed here. It was adopted by the commission during the April meeting.