Establishing an Air Quality Monitoring Network to Inform Local Strategies
Project Background
MORPC and Franklin County Public Health are partnering to establish an air quality monitoring network that will measure air pollution neighborhood by neighborhood in Franklin County. By gathering more data at the local level, this project will help guide the strategies that go into making the region's air healthier and easier to breathe.
PurpleAir Real-Time Data Map
Take a real-time look at our network of monitors so far!  Click on a monitor reading (circle), for more details about  the air quality in that area and a graph of past air quality conditions.
What will this project monitor?
Particle air pollution consists of tiny pieces of matter – such as smoke, soot, and dust  – that are much smaller than a grain of sand. In fact, it is so small that when you breathe it in, it can pass through your lungs and into your bloodstream, causing inflammation in your body. It has been linked to heart and lung diseases – and many others  – because of the inflammation it causes. Exposure to particle pollution has also been linked to worse COVID-19 outcomes for people who contracted COVID-19.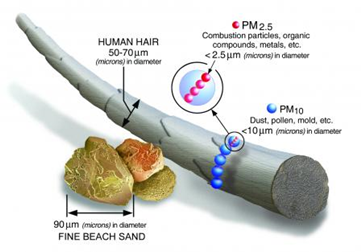 How will this project monitor for particle air pollution?
The air quality monitors we are using are called PurpleAir monitors.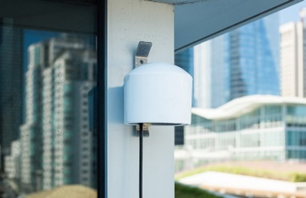 Installing air quality monitors in different neighborhoods will help us better understand existing environmental disparities and enable organizations to establish programs that improve the air quality in the locations that most need it.
A PurpleAir monitor is easy to install in most locations, allowing useful data to be collected at the neighborhood level.
Where will we monitor for particle air pollution through this project?
We are using data to prioritize where the monitors are located across throughout the Franklin County. This includes sociodemographic data on the percentage of poverty and minorities in various locations, as well as the number of children under the age of 5 and adults who are 65+. We are also using public health data on asthma and COVID-19 rates in each ZIP code. The ZIP codes are then ranked according to their indicators of  the potential impact of air pollution exposure on the local community.
Currently targeted ZIP codes: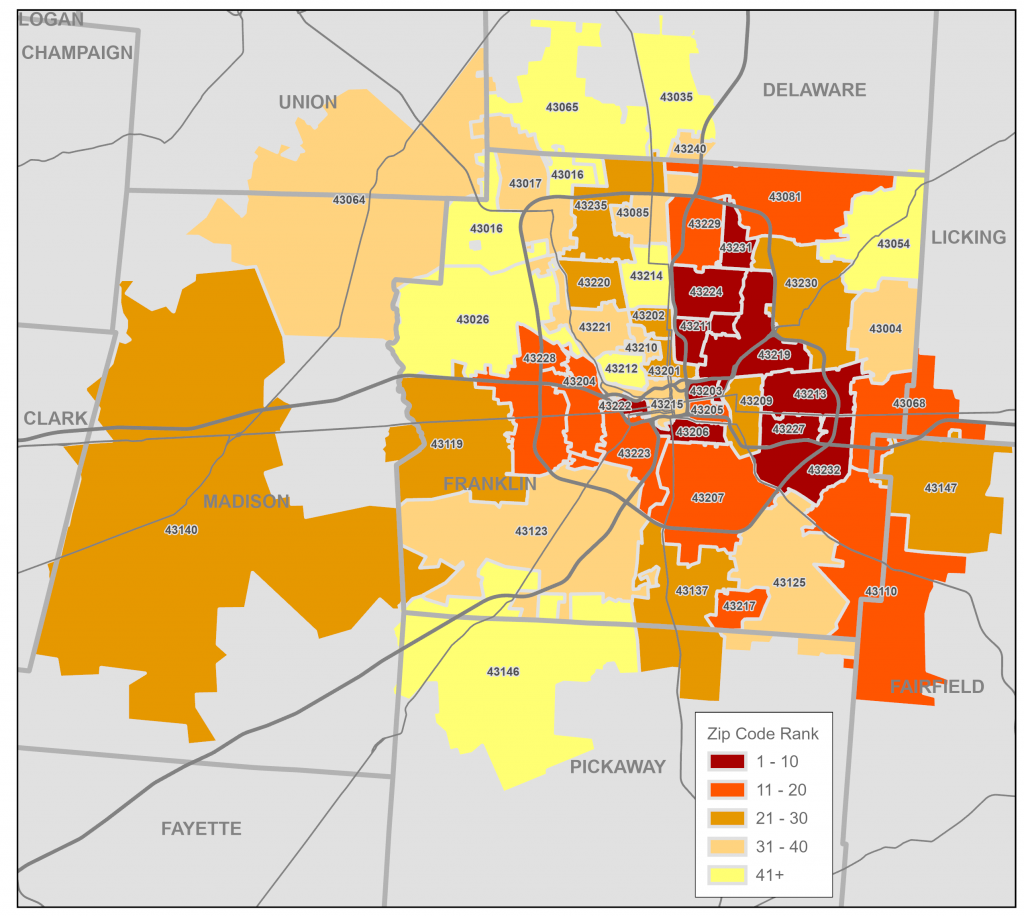 43203
43211
43222
42327
43232
43204
43123
43214
43212
43207
How can I be involved?
You or your business or organization can keep a monitor on site!
Requirements for having a monitor are include:
an exterior surface to which the monitor can be attached by zip-tie or screws
an accessible electrical outlet
an accessible and reliable Wi-Fi network.