The January 2022 announcement that Intel would build a world-class set of semiconductor manufacturing facilities in New Albany – the largest economic development project in Ohio's history – created excitement about its potential to transform the region and state's economic future toward a diversified, high-tech innovation economy with international impact.

Central Ohio is already experiencing historic growth, and the Intel development will rely on smart community planning and a strong local infrastructure system.

MORPC will continue to be a resource to local communities, businesses, educational institutions and non-profits as more details of the Intel development unfold – serving as a convener of important regional conversations.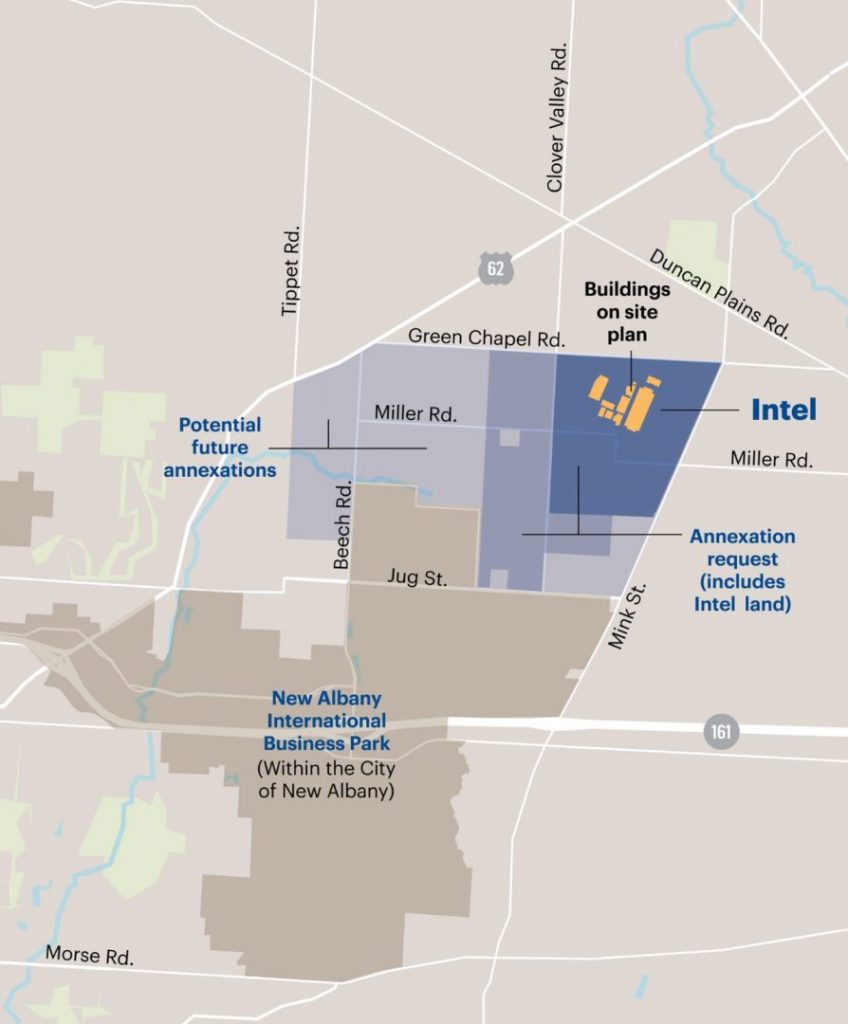 Project Overview
A $20 billion+ chip manufacturing project
New Albany / Licking County
Plans to build two state-of-the-art factories by 2025
Opportunities for New Albany, Central Ohio and the State of Ohio
Thousands of new manufacturing and construction jobs
New infrastructure in and around New Albany to support the project
A stronger emphasis on STEM education opportunities throughout the state of Ohio.
Megaproject = largest single private sector company investment in Ohio's history
20,000 jobs in the state
3,000 Intel direct jobs in Phase 1