Mid-Ohio Open Data is a one-stop location for all of our publicly available datasets. Here you will find maps, downloadable GIS and tabular data, and more.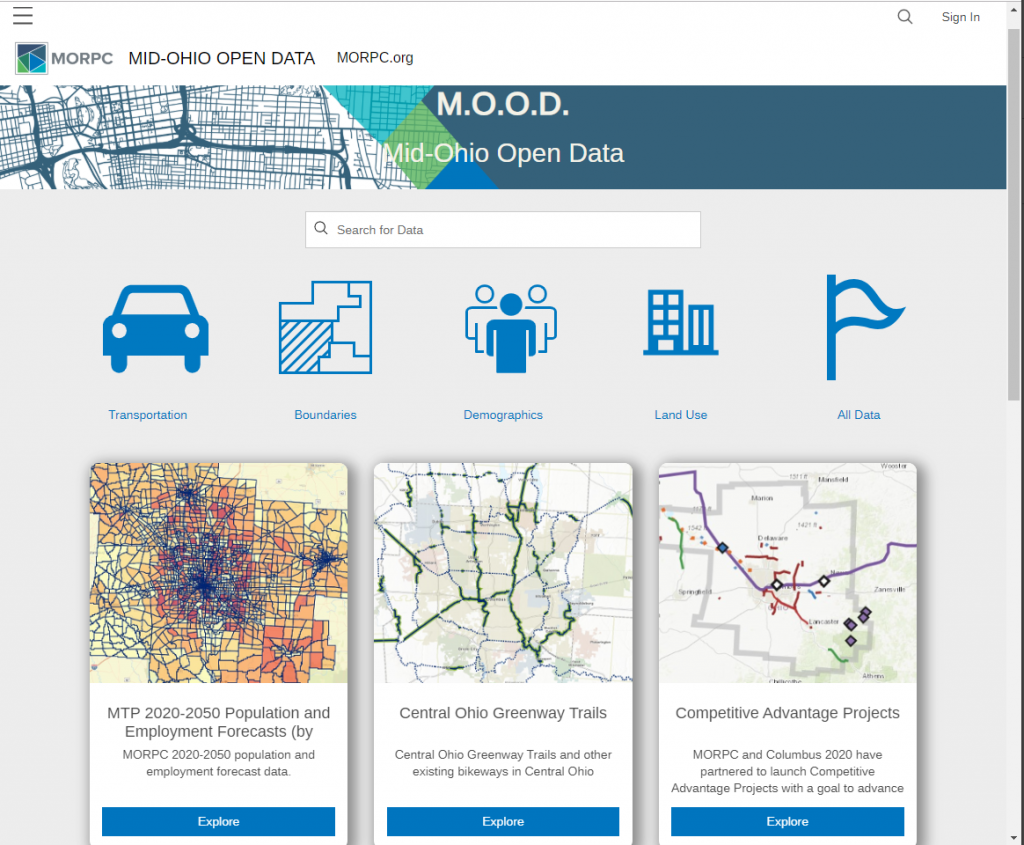 M.O.O.D
We work collaboratively with communities throughout the region to provide current, accurate, and comprehensive information. The catalog is searchable and items are categorized as Transportation, Boundaries, Demographics, Land Use, and Other.
For historic aerial scans or other requests, contact dataandmaps@morpc.org
Mid-Ohio Open Data is built using Esri's Open Data template, because MORPC is committed to keeping our data open for sharing and discovery.