MORPC Announces Director of Residential Services
Robert Williams Joins MORPC
The Mid-Ohio Regional Planning Commission (MORPC) has announced that Robert Williams will become its new director of residential services.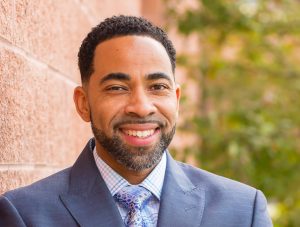 The director of residential services serves as MORPC's leading expert on home repair, energy efficiency, weatherization and associated community programs. This senior-level management position leads all programs within MORPC's Residential Services Department and represents the department in interactions with external stakeholders – including MORPC's local government members and associated officials, state and federal entities, utilities and funding partners.
"Robert has deep experience in leading innovative programs to improve neighborhoods and housing, an enthusiasm for community service, and familiarity with how to develop and empower a high-performing team." MORPC Executive Director William Murdock said. "I'm really looking forward to him joining MORPC, and he's going to be a great fit with our Residential Services team."
Previously, Williams served as the executive director for the Nationwide Children's Hospital (NCH) / Healthy Neighborhoods Healthy Families Realty Collaborative (HNHF), a non-profit affordable housing organization. He began his career in community development and affordable housing at Homeport.
"I'm thrilled to be joining an organization that makes such a difference in communities throughout Central Ohio," Williams said. "MORPC's home energy efficiency and repair services are a vital part of ensuring that lower-income residents aren't left with unsafe homes and high energy costs. This important work must continue, and I'm excited to be a part of it."
Williams is the co-chair of the Resident Resources Network board of directors and is also on the board of directors for the Hilltop Shalom Zone. He has a bachelor's degree in English from The Ohio State University and a master's degree in marketing and communications from Franklin University.