MORPC Partners with Franklin County Emergency Management and Homeland Security to Provide Air Quality Alerts
Through the emergency mass notification system, ALERT Franklin County, more people will receive notifications about air quality

The Mid-Ohio Regional Planning Commission (MORPC) provides year-round air quality forecasts and alerts and air quality awareness programming as public services to the Central Ohio region.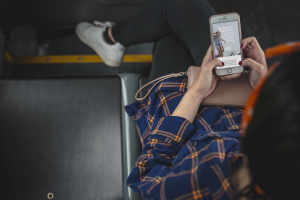 MORPC has partnered with Franklin County Emergency Management and Homeland Security (FCEMHS), a highly regarded and trusted source of emergency and weather notifications, to communicate Air Quality Alert notifications through their state-of-the-art mass notification and warning system, ALERT Franklin County.
The notifications offer safety preparedness information about ozone and particle pollution air quality alerts to help keep residents and their family safe.
"We are excited to partner with MORPC to expand our emergency notifications to include Air Quality Alerts to help keep the public safe and informed. Our agency is continually exploring ways to improve the functionality and usage of the Alert Franklin County Mass Notification System."
Jeffrey J. Young, Director, Franklin County Emergency Management & Homeland Security
In addition to providing notifications through ALERT Franklin County, FCEMHS will communicate Air Quality Alerts through their social media platforms.
"Through this new partnership with FCEMHS, we are now able to reach more people to notify them of air quality alerts in a timely manner. Having this vital information allows vulnerable populations and those who are sensitive to air quality the opportunity to plan their day and take safety precautions as needed.
William Murdock, MORPC Executive Director.