Residents, local governments, and other stakeholders can now use a new resource to access information they need from the Mid-Ohio Regional Planning Commission (MORPC).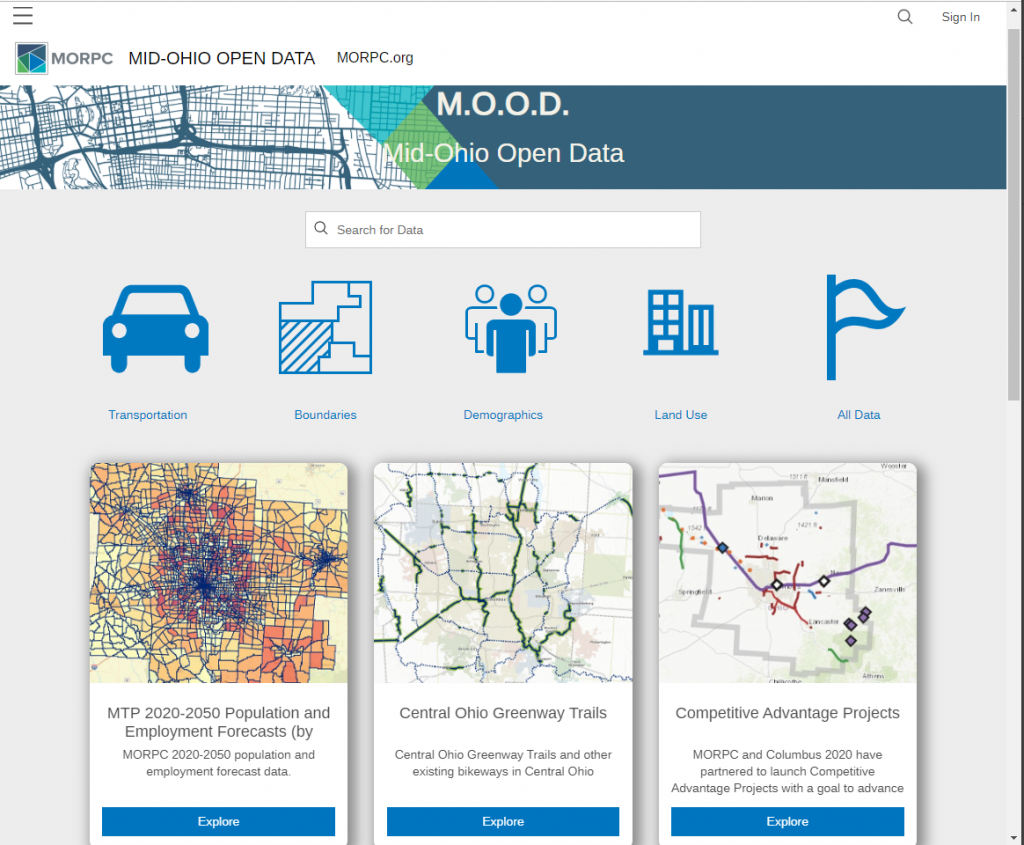 MORPC recently unveiled a revamped open data site – Mid-Ohio Open Data (M.O.O.D). The site takes the place of what was previously the Central Ohio Open Data Catalog, and it was built using Esri's Hub platform.
"MORPC is committed to keeping our data open for sharing and discovery. Improved data access is a key way that we empower communities, partners, and residents to make informed decisions that meet the current and future needs of our region."
MORPC Data & Mapping Director Aaron Schill
As a regional resource for data and maps, MORPC works collaboratively with communities throughout Central Ohio to provide timely, accurate, and complete information to help maximize the return on public investment.
M.O.O.D is a one-stop location for most of the agency's publicly available datasets, including maps, downloadable GIS and tabular data, and more. It is searchable, and items are categorized into five categories: Transportation, Boundaries, Demographics, Land Use, and Other.
With technology changing at an ever-increasing rate, data becomes more and more relevant to the quality of life that Central Ohio residents enjoy, so having it openly available is imperative.
To visit the site and browse the data, visit morpc.org/data.