MORPC Seeking Public Input on Objectives and Targets for Metropolitan Transportation Plan
As the Mid-Ohio Regional Planning Commission (MORPC) continues with the process of creating the 2020-2050 Metropolitan Transportation Plan (MTP), members of the public are invited to comment on the proposed objectives and targets for the plan.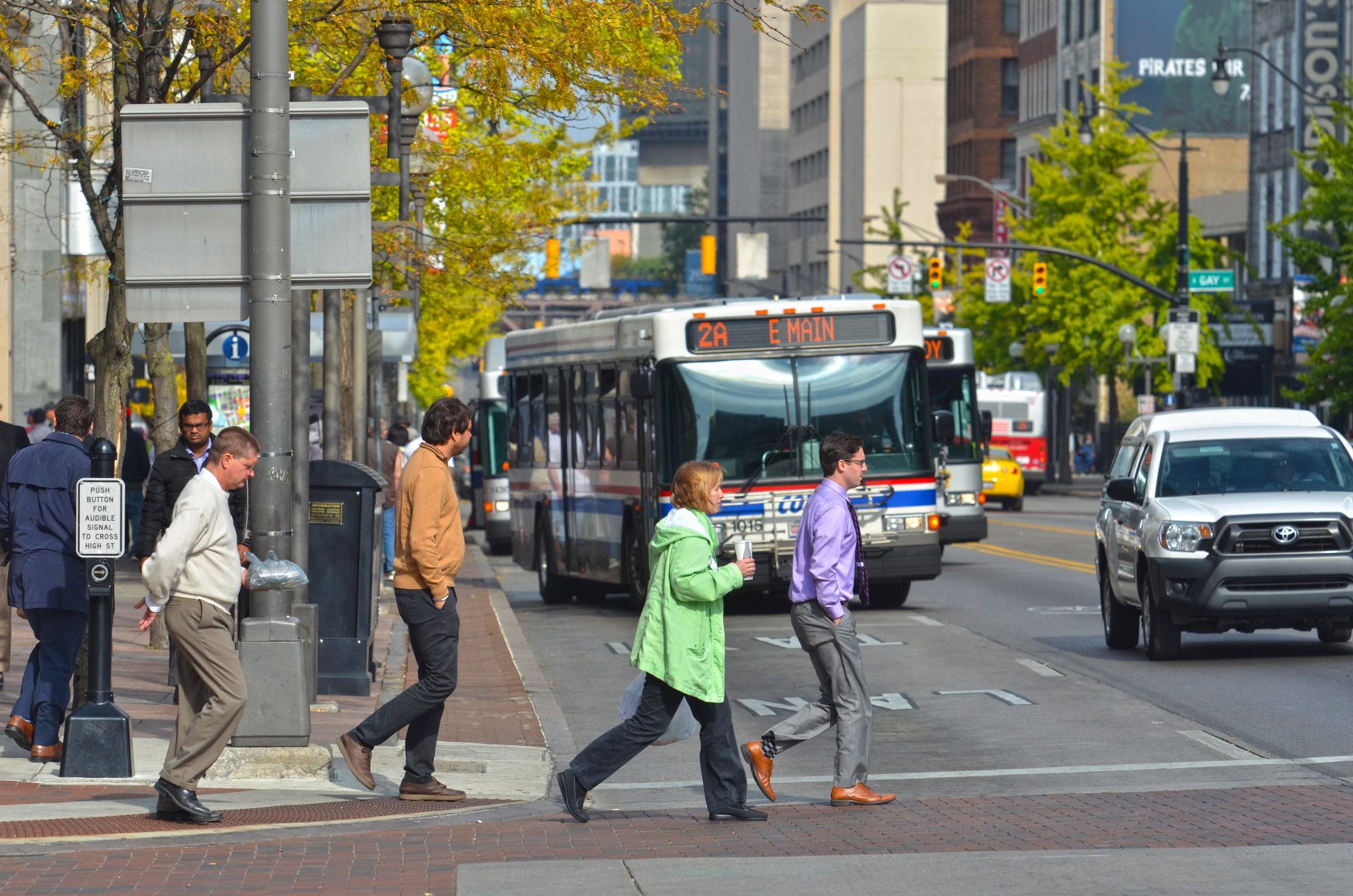 MORPC is the metropolitan planning organization (MPO) for the Columbus urbanized area, and it is required to conduct a continuing, cooperative, and comprehensive transportation planning process. That planning process, in part, results in the MTP.
This MTP will look 30 years into the future and identify transportation needs, strategies, and projects. As a result, the greater Columbus region becomes eligible to receive federal transportation funding to improve, maintain, and operate highways, public transit (COTA and Databus), bikeways, sidewalks, and related facilities. The MTP also includes discussion on what impacts these projects will have on the region's air quality and disadvantaged populations.
MORPC is currently in the process of defining measurable objectives with target indicators to track success. The draft objectives were developed to reflect tangible, measurable ways the goals of the MTP can be achieved.  Short- and long-term targets were assigned to the objectives to help focus the transportation planning efforts. Progress on each objective will be tracked and reported annually.
The MTP goals were adopted on September 13, 2018, following a public comment period and are listed below.
THROUGH TRANSPORTATION:
The MTP will align with other MORPC programs and initiatives, such as insight2050 and many of the region's sustainability efforts. MORPC's MPO planning area includes Delaware and Franklin counties, Bloom and Violet townships in Fairfield County, New Albany, Pataskala and Etna Township in Licking County, and Jerome Township in Union County.
Comments on the proposed objectives and targets are being accepted through October 31, 2018 by email to mtp@morpc.org or in writing to MORPC, 111 Liberty Street, Suite 100, Columbus, OH, 43215, Attn: MTP.
Watch for updates on the 2020-2050 MTP at morpc.org/mtp2050. The current 2016-2040 plan is also available for viewing.