Celebrating Earth Day, Year-Round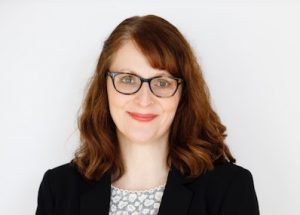 By Brandi Whetstone, Sustainability Officer
For MORPC and our members, planning for regional sustainability is a priority year-round, but during the month of April, Earth Day (April 22) provides an important reminder of the actions we can all take to protect and preserve our planet.
Residents, businesses, and local governments have recognized the urgency to act on climate change and strengthen our sustainability efforts to support healthy communities, economic attractiveness, and quality of life. As our region continues to grow, communities are facing new and exciting opportunities, but also the challenges of accommodating growth in a sustainable manner.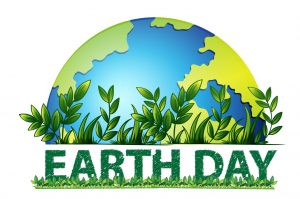 MORPC and our partners are here to support our members and stakeholders in their sustainability initiatives through programming in air quality, energy, water and natural resources, community development, transportation, and residential services.
Our Sustainable2050 program supports 35 local governments and regional organizations committed to improving air quality and reducing climate change impacts, protecting and preserving natural resources, creating sustainable and equitable communities, and promoting sustainable growth and development. This work is aligned with MORPC's Regional Sustainability Agenda.
The collective efforts of our members, partners, and residents help make our region a more sustainable and vibrant place to live for everyone. Starting with the City of Upper Arlington, the first municipality in Ohio to achieve Gold SolSmart designation. SolSmart is a program with national recognition and free technical support to make it faster and easier for residents and businesses to go solar. The City of Columbus is leading the way with their Climate Action Plan, making significant investments in their Sustainable Columbus program to advance their climate, equity, and sustainability goals.
Last fall, the City of Reynoldsburg worked with a studio class from The Ohio State University to develop a sustainability plan to prioritize quality of life.
With Earth Day around the corner, there is no better time to celebrate local success stories and strengthen our commitment to a more sustainable and resilient future. There are many opportunities to give back to our communities by participating in service activities organized by Green Columbus, including neighborhood litter clean ups, community garden and tree plantings, and electronics recycling drives.
Another way to get involved is through the resident-based environmental sustainability groups across our region, including groups in Bexley, Upper Arlington, Worthington, Westerville, Hilliard, Delaware, and more. Local groups are advancing sustainable practices through recycling and composting programs, encouraging native plants for pollinators, preserving sensitive habitats, and advocating for clean energy and climate change solutions.
The Solid Waste Authority of Central Ohio (SWACO) is encouraging everyone to reduce our individual and collective impacts on the environment by participating in upcoming events and taking environmentally friendly actions year-round. Reducing food waste by planning ahead, composting, and using plastic-free laundry detergent pods that come in 100% recyclable boxes are all great ways to reduce waste and your carbon footprint.
MORPC invites you to join us for Celebrate Trails Day at Genoa Park in Columbus at the Green Columbus' Earth Day celebration on Saturday, April 23 from 12-5 p.m. The celebration encourages people across the country to get outside and enjoy our exceptional trails and trails systems. This free, family-friendly event will include many fun activities, including a bike ride with COGO bikes available for those who don't have their own bikes. Plus, enjoy guided walks, music, food, and drinks. Learn more about the national Celebrate Trails Day event here.