Central Ohio Transportation Safety Plan Provides Roadmap for Saving Lives
In conjunction with Safe Driving Awareness Month, the Mid-Ohio Regional Planning Commission (MORPC) and the Ohio Department of Transportation recently released the Central Ohio Transportation Safety Plan. Developed in collaboration with local, state, and private transportation safety experts, the plan serves as a framework for how safety can be improved throughout the region's roadways.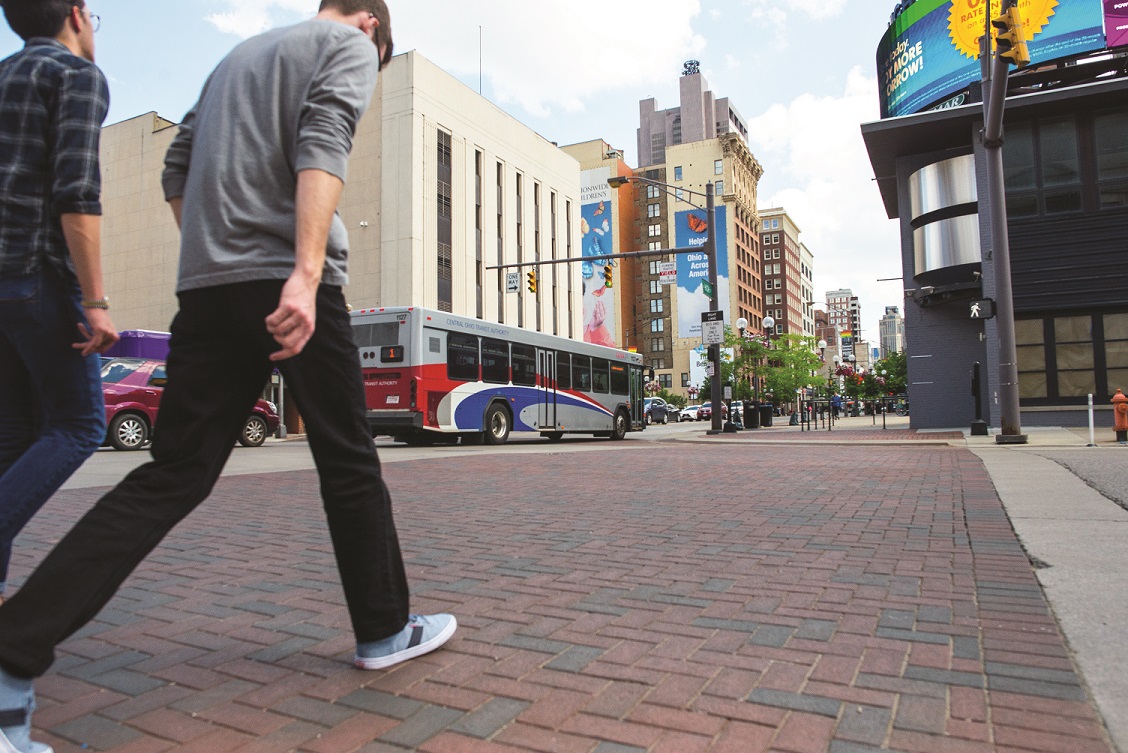 Specifically, the plan identifies causes of serious injuries and fatalities on the local roadway system, establishes a series of goals and benchmarks for safety improvements, recognizes existing trends and critical safety priorities, and creates a framework for how collaboration can improve safety throughout the region.
In Central Ohio from 2013-2017, approximately 500,000 people were involved in crashes.  This total would equate to a third of the region's population.  In addition, and most strikingly, fatalities have increased over the same time period. During this five-year time period, Central Ohio experienced:
A 21-percent increase in crashes
A 28-percent increase in fatalities
A 4-percent decrease in serious injuries
"While our member governments continue to make engineering improvements to our roadways, we continue to have high fatality and serious injury rates – especially for our most vulnerable roadway users. This plan is not only a review of crash data, but also an action plan on how to address the safety issues we have today through a holistic approach, including engineering, education, and enforcement."
MORPC Director of Planning & Sustainability Kerstin Carr
The priorities of safety improvements were categorized into four emphasis areas:
SERIOUS CRASH TYPES – Throughout Central Ohio between 2013 and 2017, five crash types (Fixed Object, Rear End, Angle, Left Turn, and Head On) accounted for nearly 70 percent of fatalities and serious injuries.
VULNERABLE ROADWAY USERS – Pedestrians, bicyclists, and motorcyclists experience the highest rates of fatal and serious injury of any users on our roadways. Pedestrians accounted for less than 1 percent of all units involved in crashes yet represented more than 12 percent of serious injuries and fatalities during the time period.
DRIVING SAFETY CONCERNS – Alcohol and/or drugs were suspected in crashes that resulted in 27 percent of fatalities and 14 percent of serious injuries during the time period. 51 percent of fatalities and around 16 percent of serious injuries to motor vehicle occupants were people not wearing a seat belt.
Speed-related crashes accounted for 25 percent of all fatalities and 17 percent of serious injuries during the 2013-2017 time period in Central Ohio. Distracted driving crashes accounted for 5 percent of all fatalities and 7 percent of all serious injuries during the same time period. Due to the difficulty in determining if they had a role in the cause of crash, speeding and distracted driving-related crashes are considered to be drastically underreported.
EMERGING TECHNOLOGIES – In recent years, new mobility options have arrived on the streets within Central Ohio, and others are expected in the future. While the plan does not provide any analysis of crash data related to these emerging technologies, this will be an ongoing challenge for Central Ohio.
MORPC's September commission meeting focused on transportation safety with a call to action to local communities to enact policies to reduce serious injuries and deaths. This may include hands-free or distracted driving ordinances, complete streets policies, and more.
At the meeting, Mayor Ben Kessler reviewed the City of Bexley's hands-free ordinance, ODOT District 6 Deputy Director Mitch Blackford discussed major advances on the state's work on dangerous intersections, and Ashville Village Administrator Franklin Christman talked about their recent resolution. In addition, MORPC encouraged Central Ohio communities to pass resolutions recognizing September as Safe Driving Awareness Month.
The Central Ohio Transportation Safety Plan, as well as sample ordinances and resolution language, can be viewed at morpc.org/safety.