MORPC Continues to be a Resource to Local Governments Amid Pandemic
The Mid-Ohio Regional Planning Commission's role as a regional facilitator became more evident as local governments have had to adjust to the COVID-19 pandemic.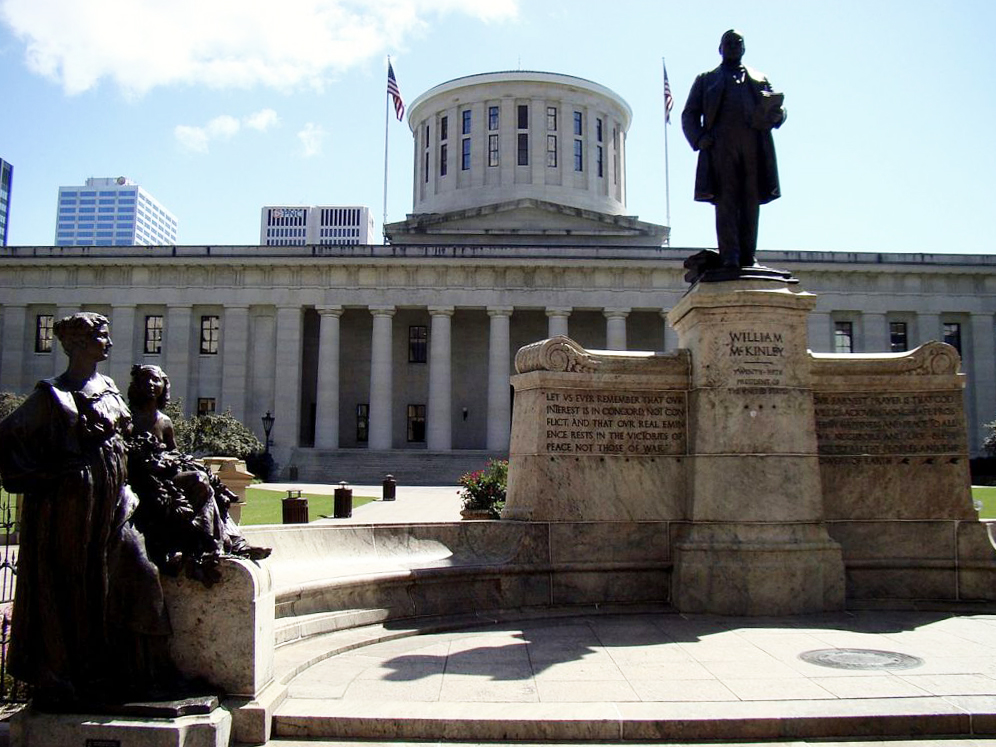 MORPC is committed to providing a strong array of innovative benefits and events to its member governments. So when COVID-19 arrived in Central Ohio and the state's stay-at-home order was put in place, bringing the members together to collaborate and provide them with up-to-date information became particularly important.
"As local government officials have had to worry about the health of their staff and community members due to COVID-19, they have also had to prepare for the financial impact of the pandemic, consider how to provide important services, and adjust community events – while also responding to protests for racial equity and justice, the upcoming modified school year, and fall election. Through it all, MORPC has strived to be a vital resource, partner, and service to Central Ohio's communities. We'll continue to be assertive and quick with our response to help our region navigate these quickly changing times."
William Murdock, MORPC Executive Director
Since March, MORPC has partnered with the Franklin County Township Association and the Central Ohio Mayors and Managers Association to convene virtual meetings and calls to assist local governments in navigating the pandemic and the economic issues associated with it. In addition to MORPC's COVID-19 Resource Hub, the calls are intended to provide all Central Ohio communities with the opportunity to hear various regional updates related to obstacles, best practices, and other insights.
The calls have also served as a vehicle for MORPC to reiterate, provide updates, and facilitate discussion on its public policy priorities amid a changing landscape.
"MORPC's government affairs team advocates as the voice of Central Ohio local governments at the Ohio Statehouse and in Washington. But with COVID-19, our approach has been more assertive. With the CARES Act, infrastructure bills, and state recovery bills, MORPC has been working especially closely with our state and federal partners on behalf of our members."
Joe Garrity, MORPC Director of Government Affairs & Strategic Initiatives
Just a sampling of the officials who have spoken with local government officials on MORPC's COVID-19 calls include:
U.S. Senator Sherrod Brown
Congressman Steve Stivers,
Congresswoman Joyce Beatty
Congressman Troy Balderson
Lt. Governor Jon Husted
State Senator Stephanie Kunze
State Representative Laura Lanese
Local health officials
Numerous municipality, township, and county officials
Relationships with legislators will be important as MORPC continues its work of advocating for revenue replacement in future COVID-19 relief legislation in order to address the unprecedented revenue shortfalls being faced by local governments.
MORPC will be hosting two upcoming events for local governments to discuss the uses and accounting protocols related to CARES Act funding. Members have the choice of which of the two they would like to attend, and both will be held virtually.
Wednesday, July 29
1-2 p.m
Register
Wednesday, August 5
5:30-6:30 p.m.
Register
In the meantime, MORPC is continuing to host many of its regular member events and forums – albeit virtually. Important announcements and updates will continue to be provided to members by e-mail from the agency and its staff.