MORPC Transportation Planning Efforts Made Known in Latest Planning Work Program
Have you ever wondered about the transportation planning work the Mid-Ohio Regional Planning Commission (MORPC) performs in a given year? You can get a glimpse of this work in our recently completed draft of its Planning Work Program (PWP), which specifies the priorities and activities for transportation planning in State Fiscal Year 2021.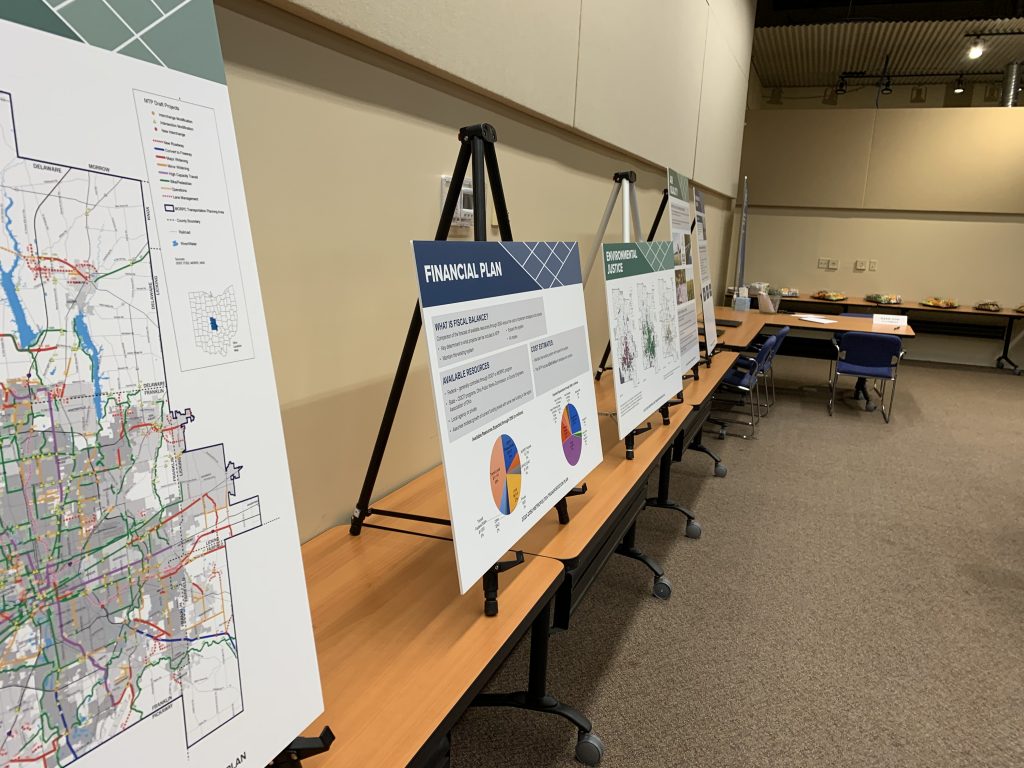 MORPC serves as the U.S. Department of Transportation's designated metropolitan planning organization (MPO) for the Columbus urbanized area. This means we are responsible for conducting the planning process that identifies where and how transportation investments occur within the MPO boundary – an area that includes Delaware and Franklin counties; Bloom and Violet townships in Fairfield County; New Albany, Pataskala and Etna Township in Licking County; and Jerome Township in Union County.
MPOs like MORPC conduct a continuing, cooperative, and comprehensive transportation planning process. That process largely results in the Metropolitan Transportation Plan (MTP), the Transportation Improvement Program (TIP), and the Planning Work Program.
At a minimum, a Planning Work Program is a document that includes a description of the planning work and resulting products, who will perform the work, timeframes for completing the work, the cost of the work, and the sources of funds.
MORPC does this work in cooperation with the Ohio Department of Transportation (ODOT), public transportation operators like the Central Ohio Transit Authority and Delaware County Transit Board, and local governments in the MPO.
"The Planning Work Program provides us with the opportunity to map out how we are going to spend more than $5 million on programming and staff over the next year. This money is used on the everyday work of MORPC – the planning process – rather than on specific transportation infrastructure projects."
MORPC Transportation & Infrastructure Development Director Thea (Walsh) Ewing
The lion's share of the funding, nearly $3 million, will go toward infrastructure planning, pedestrian and bicycle planning, safety planning, transit and human services planning, and data and mapping activities.
The remainder of the money is used for ridesharing and air quality projects, as well as special studies and projects such as Paving the Way road construction information, insight2050 technical assistance for local governments, transit planning for seniors and individuals with disabilities, and assistance for local safety planning and road safety audits.
MORPC greatly values transparency and has its draft SFY 2021 Planning Work Program Available to view here. The Planning Work Program will be submitted to ODOT pending approval by MORPC's board in May.