Riverfest Goes Virtual, Will Highlight Water Conservation
COVID-19 isn't keeping the Mid-Ohio Regional Planning Commission (MORPC) from educating local residents about the importance of protecting and conserving water in the region. The agency's annual Riverfest event will have a scaled back, online look this year.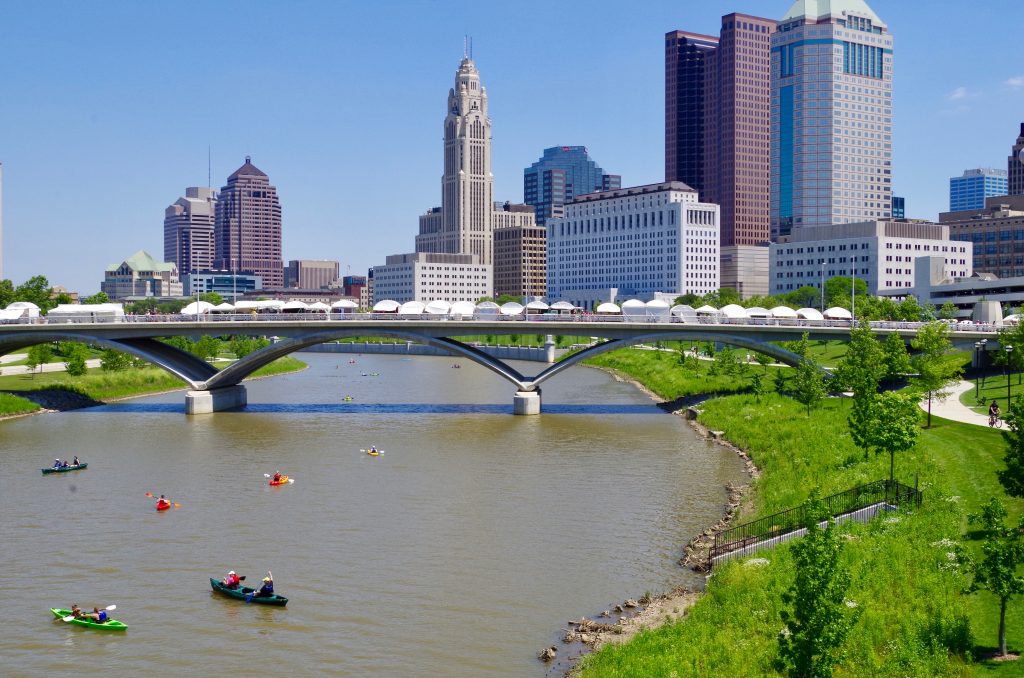 Riverfest typically provides the opportunity for hundreds of people to kayak and canoe on area rivers at no cost while learning about the importance of our waterways. It has most recently been held on the Scioto River in conjunction with the Columbus Arts Festival. But this year it will be a series of social media posts that highlight various aspects of water conservation.
Like many things – including Riverfest – people have had to restructure how they work, play, and interact during the pandemic. MORPC Planning & Sustainability team member Dr. Edwina Teye, who has a focus on water, said that includes how she engages with her child during the time at home.
One consistent medium throughout it all seems to be the use of water. In these uncertain times, it is important for residents to assess their relationship with this resource.
According to the Environmental Protection Agency (EPA), the average American household uses more than 300 gallons of water per day. Approximately 70 percent of this usage occurs indoors and the remaining 30 percent of usage occurs outdoors.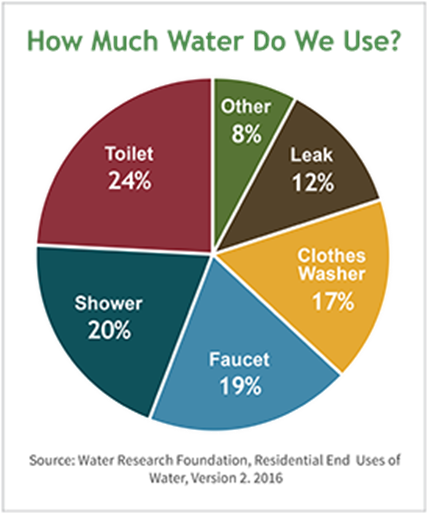 For some, there are opportunities to install water efficient fixtures, appliances, and technologies that perform a myriad of functions, including measurements to help identify any potential issues with the water systems in those households. There is also other smart residential equipment, such as smart faucets, showerheads, or toilets among others, all fitted with sensors that help with efficient water usage.
For others, the sub-conscience performs these roles. At work, a person can be subtly reminded of water usage by the presence of water fountains and bottle filling stations with readings prompting them to see how reusing their own water bottles is helping reduce unnecessary waste. Similarly, just as in some homes, there are efficient technologies at the workplace actively shaping our water use.
According to Dr. Teye, we do not often think about where our water is coming from, because at the turn of our faucets, our water flows to meet our needs. But while the earth has abundant water, only about 1% is available to humans for consumption.
While stewardship of this quantifiable resource is crucial, people should not hold off on adhering to strict hygienic protocols designed to keep them healthy in these unprecedented times.
As more is understood about the pandemic, it is critical to protect natural resources. In Central Ohio, there is a need to be especially conscientious about water consumption with increasing regional development and expected population growth by 2050. Additionally, there are changing weather patterns we are experiencing as a community, including rising temperatures and higher variability in precipitation – all of which threaten our water resources.
Although the focus is currently COVID-19, in the near future, we may be fighting other pandemics that threaten the very existence of the natural resources that sustain us. Water is vital to human health and survival.
What can be done? The narrative can be changed of how we protect and ensure that water is abundant, clean, and available today and for our posterity.
The average Columbus resident uses 122 gallons of water daily. While that is comparable to other Ohio cities, there is potential for more water efficiency. This can be achieved with increased awareness of water consumption, both at the household and regional level. Offering incentives that encourage efficient use of water, including water efficient fixtures, is also a great way to get people involved and motivated to advance conservation efforts.
"With a renewed consciousness and appropriate steps taken by all stakeholders in the region, there is a lot that can be done to protect and ensure availability of our water resources."
Edwina Teye, Ph.D.
Riverfest has been a strong partnership among MORPC, the Greater Columbus Arts Council, Hero USA, and the American Kayaking Association. This event has provided the opportunity to interact with water resources in an urban environment while increasing awareness of and appreciation for the importance of our local water resources.
Although Riverfest is not taking place in person this year, watch MORPC's Facebook, Twitter, Instagram, and LinkedIn accounts for Virtual Riverfest posts from June 22-26, and be sure to share them with your friends and family.