The Mid-Ohio Regional Planning Commission's State of the Region event will take place virtually at 11:30 a.m. on March 31, and time is running out to register.
The State of the Region is one of Central Ohio's most significant events of the year – a gathering of the region's top political, business, and civic leaders. With the theme of "Our Future Envisioned," the event will highlight community accomplishments and showcase upcoming plans for leading our region into the future.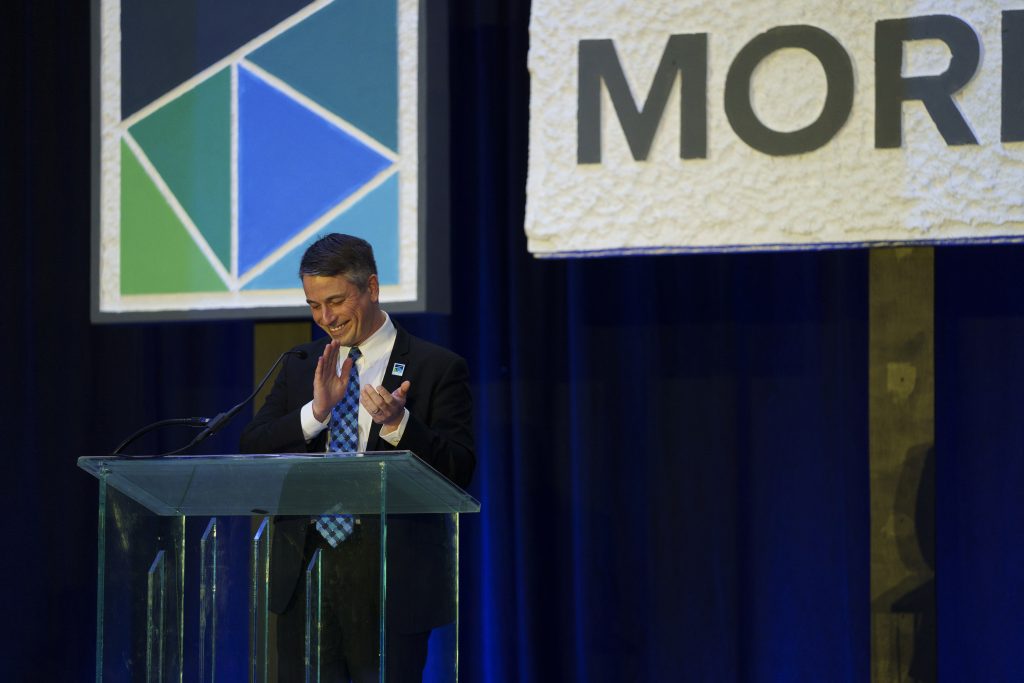 Attendees will hear from keynote speaker Jonathan F.P. Rose, whose business, public policy, writing and not-for-profit work focuses on creating more environmentally, socially, and economically resilient cities. Rose is also an author, having written the book, The Well-Tempered City: What Modern Science, Ancient Civilizations and Human Nature Teach Us About the Future of Urban Life.
In addition to hearing from Jonathan Rose, selected speakers from Central Ohio will present on supplementary topics of interest to regional leaders in a Pecha Kucha-style format, and the annual State of the Region awards will be presented.
Two of the award recipients have already been announced:
The William H. Anderson Excellence in Public Service Award recognizes a MORPC board member who exemplifies outstanding leadership. This year, the award will be presented to Whitehall Mayor Kim Maggard.
The Regional Leadership Award honors extraordinary efforts to ensure the future viability of the region's communities. It will be presented to Trudy Bartley, who is associate vice president of local government and community relations at The Ohio State University.
Join MORPC and civic leaders from throughout Central Ohio as we honor the accomplishments of our award recipients and hear inspiring talks from our speakers.
Those who register will receive the access information to the live event prior to its start. Registration closes March 26.
More information on State of the Region and the awards is available at morpc.org/sotr.