The Regional Data Advisory Committee (RDAC) is a top-level advisory committee consisting of data experts representing the public, private, nonprofit, and academic sectors. The members evaluate and advise the Commission and MORPC staff on matters of regional importance pertaining to data. The RDAC vision is to make Central Ohio a leader in using data to improve the quality of life for all residents.
This committee was formed based on the recommendations of a 2015 Regional Data Task Force. Read the full Regional Data Task Force Report.
RDAC Mission Statement
The Regional Data Advisory Committee advances data policies and strategic actions to increase access to open data in Central Ohio.
Chair:  Council Member Christina Drummond, City of Powell
Abigail Boeckman, Franklin County Public Health
Liz Curtis, ESCCO
Brad Ebersole, Consolidated Cooperative
Jay Knox, One Columbus
Bill LaFayette, Regionomics, LLC
Hena Masood, The Columbus Foundation
Doug McCollough, City of Dublin
Harvey Miller, OSU CURA
Gene Oliver, City of Worthington
Sam Orth, City of Columbus
Kier Scott, Workforce Development Board of Central Ohio
Rick Stein, Urban Decision Group
Kristy Wedel, Abbott
Andrew Williams, City of Columbus
Andrew Wilson, City of Hilliard
Working Group Meetings & Materials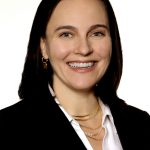 Christina Drummond
Chair
City of Powell Councilmember