MORPC's board of commissioners determines the strategic direction of the agency. Our local government members appoint elected officials and staff to serve as their representatives to the commission. All meetings are open to the public.
The number of representatives is based on the rules established in the governing documents: the Articles of Agreement and the Commission Bylaws. These same documents outline the policies, procedures, and rules of conduct including adherence to MORPC's current Code of Ethics.
Membership offers important benefits to communities. For more information, contact Eileen Leuby at 614.233.4135.
Chris Amorose Groomes, City of Dublin | Interim Board Chair
Michelle Crandall, City of Hilliard | Interim Vice Chair
Ben Kessler | Interim Secretary
Ashville – Franklin Christman
Bellefontaine – Wes Dodds
Bellefontaine – Ben Stahler
Bexley – Andy Bashore
Bexley – Ben Kessler
Blendon Twp. (FRA) – John Giamarco
Bloom Twp. (FAI) – Anne Darling Cyphert
Buckeye Lake – Jeryne Peterson
Canal Winchester – Michael Ebert
Chillicothe – Tammy Eallonardo
Chillicothe – Luke Feeney
Circleville – Don McIlroy
Circleville – Jim Stanley
Clinton Twp. (FRA) – Vacant
Columbus – Kristen Atha
Columbus – Jennifer M. Fening
Columbus – Jennifer Gallagher
Columbus – Shannon Hardin
Columbus – Bill LaFayette
Columbus – Rory McGuiness
Columbus – Pam Hykes O'Grady
Columbus – Erin J. Prosser
Columbus – Bernita A. Reese
Columbus – Stephen N. Sayre
Columbus – Michael Schadek
Columbus – Alana Shockey
Columbus – Chloe H. Siens-Nunez
Columbus – Andrew Williams, Jr.
Columbus – Vacant
Columbus and Franklin County Metro Parks – Tim Moloney
Columbus Metropolitan Housing Authority – Charles Hillman
Columbus Metropolitan Library – Kristin Sutton
Delaware – Tim Wilson
Delaware – R. Thomas Homan
Delaware – Kent Shafer
Delaware Co. – Jeff Benton
Delaware Co. – Ronald Bullard
Delaware Co. – Brad Ebersole
Delaware Co. – Barb Lewis
Delaware Co. – Glenn Marzluf
Delaware Co. – Gary Merrell
Delaware Co. – Andy Volenik
Delaware Co. Engineer – Lee Bodnar
Dublin – Chris Amorose Groomes
Dublin – Megan O'Callaghan
Dublin – Vacant
Educational Service Center of Central Ohio – Tom Goodney
Etna Twp. (LIC) – Rozland McKee
Fairfield Co. – Steve Davis
Fairfield Co. – Jeff Fix
Fairfield Co. – Dave Levacy
Fairfield Co. – Jeremiah Upp
Fairfield Co. – Tony Vogel
Franklin Co. – Herbert Asher
Franklin Co. – Kevin Boyce
Franklin Co. – Erica Crawley
Franklin Co. – Greg Lestini
Franklin Co. – John O'Grady
Franklin Co. – Lauren Rummel
Franklin Co. – James Schimmer
Franklin Co. – Vacant
Franklin Co. – Vacant
Franklin Co. – Vacant
Franklin Co. – Vacant
Franklin Co. Engineer – Cornell Robertson
Franklin Soil & Water Conservation District – Jennifer Fish
Franklin Twp. (FRA) – Bob Arnold
Franklin Twp. (FRA) – Steve Mazer
Gahanna – Karen Angelou
Gahanna – Laurie Jadwin
Galena – Jill Love
Gambier – Ralph Wise
Grandview Heights – Emily Keeler
Granville – Herb Koehler
Granville Twp. (LIC) – Bill Habig
Grove City – Cindi Fitzpatrick
Grove City – Christine Houk
Grove City – Richard "Ike" Stage
Groveport – Benjamin King
Heath – John Geller
Heath – Mark Johns
Hebron – James Layton
Hilliard – Tine Cottone
Hilliard – Michelle Crandall
Hocking County – Joy Evangelista
Hocking County – Greg Fraunfelter
Jackson Twp. (FRA) – Shane Farnsworth
Jefferson Twp. (FRA) – Susan Lewis Kaylor
Jefferson Twp. (FRA) – Vacant
Jerome Twp. (UNI) – Brandon Standley
Johnstown – Sean Staneart
Knox County – Sam Filkins
Knox County – Jeff Gottke
Knox County – Bill Pursel
Lancaster – David Scheffler
Lancaster – Stephanie Bosco
Lancaster – Don McDaniel
Licking Co. – Rick Black
Licking Co. – Dave Dicks
Licking Co. – Chris Harkness
Licking Co. – Alexis Fitzsimmons
Licking Co. – Rob Platte
Licking County Soil & Water Conservation District – Kristy Hawthorne
Lithopolis – Eric Sandine
Lockbourne – Christie Ward
Logan County – Joe Antram
Logan County – Michael Yoder
London – Rex Castle
London – Patrick Closser
Madison County – David Kell
Madison County – Rob Slane
Madison Twp. (FRA) – Susan Brobst
Madison Twp. (FRA) – Derek Robinson
Marble Cliff – Matthew Cincione
Marion County – Kerr Murray
Marion County – Evelyn Warr-Omness
Marysville – Terry Emery
Marysville – Eric Phillips
META Solutions – Jim Sotlar
Mifflin Twp. (FRA) – Nancy White
Minerva Park – Tiffany Hughes
Morrow Co. – Jamie Brucker
Morrow Co. – Brent Russell
Mount Vernon – Richard Dzik
Mount Vernon – Matthew Starr
New Albany – Sloan Spalding
New Albany – Joe Stefanov
New Lexington – Eric Emmert
Newark – Jeff Hall
Newark – Mark Mauter
Newark – Nick Shulta
Obetz – Stacey Boumis
Pataskala – Mike Compton
Pataskala – Tim Hickin
Perry Co. – Ben Carpenter
Perry Co. – Scott Owen
Perry Twp. (FRA) – Beth Beatty
Pickerington – Greg Butcher
Pickerington – Dave Gulden
Plain City – Haley Lupton
Plain Twp. (FRA) – Ben Collins
Powell – Christina Drummond
Powell – Andrew White
Prairie Twp. (FRA) – James Jewell
Prairie Twp. (FRA) – Rod Pritchard
Reynoldsburg – Joe Begeny
Reynoldsburg – Eric Meyer
Reynoldsburg – Shanette Strickland
Riverlea – Eric MacGilvray
Shawnee Hills – Dan Mathews
Solid Waste Authority of Central Ohio – Joe Lombardi
Somerset – Tom Johnson
South Bloomfield – Tom Ramsay
Sunbury – Daryl Hennessy
Truro Twp. – Jason Nicodemus
Union Co. – Dave Burke
Union Co. – Bill Narducci
Upper Arlington – Michaela Burriss
Upper Arlington – Steve Schoeny
Urbancrest – Joseph Barnes, Sr.
Violet Twp. (FAI) – Lori Sanders
Violet Twp. (FAI) – Vince Utterback
Washington Twp. (FRA) – Eric Richter
Westerville – Karl Craven
Westerville – Monica Irelan
Westerville – Kenneth Wright
Whitehall – Kim Maggard
Whitehall – Zachary Woodruff
Worthington – Bonnie Michael
Worthington – Robyn Stewart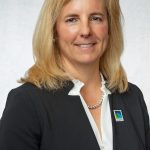 Chris Amorose Groomes
Interim Chair
Council Representative At Large, City of Dublin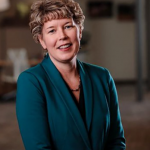 Michelle Crandall
Interim Vice-Chair
City Manager, City of Hilliard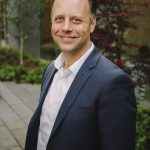 Ben Kessler
Interim Secretary